Microsoft set to acquire Activision Blizzard for $68.7 billion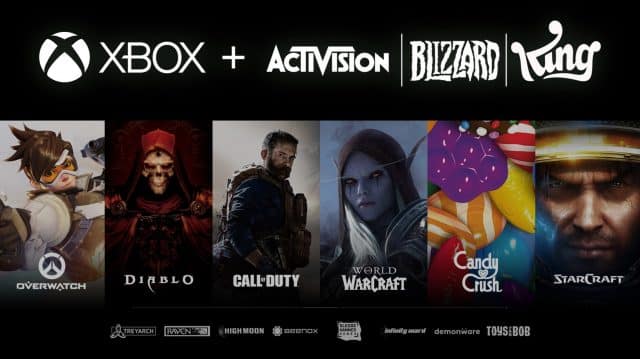 Microsoft today announced plans to acquire game developer giant Activision Blizzard for $68.7 billion. It is a move designed to expand the company's gaming business across PC, console, mobile and the cloud, as well as to give it a solid start in the metaverse.
This deal will make Microsoft the third largest gaming company (by revenue), behind Tencent and Sony.
The deal will see Microsoft take control of a number of iconic gaming franchises, such as Warcraft, Diablo, Overwatch, Call of Duty and King's Candy Crush.
Bobby Kotick will continue in his role of CEO of Activision Blizzard, reporting to Microsoft Gaming CEO Phil Spencer.
Announcing the move, Satya Nadella, chairman and CEO, Microsoft said: "Gaming is the most dynamic and exciting category in entertainment across all platforms today and will play a key role in the development of metaverse platforms. We're investing deeply in world-class content, community and the cloud to usher in a new era of gaming that puts players and creators first and makes gaming safe, inclusive and accessible to all."
For his part, Activision Blizzard's Bobby Kotick said:
For more than 30 years our incredibly talented teams have created some of the most successful games. The combination of Activision Blizzard's world-class talent and extraordinary franchises with Microsoft's technology, distribution, access to talent, ambitious vision and shared commitment to gaming and inclusion will help ensure our continued success in an increasingly competitive industry.
Microsoft will acquire Activision Blizzard for $95.00 per share, in an all-cash transaction inclusive of Activision Blizzard's net cash. The deal is subject to customary closing conditions, completion of regulatory review and Activision Blizzard's shareholder approval. If there are no roadblocks, the deal is expected to close in fiscal year 2023.