Sling TV comes to VIZIO SmartCast televisions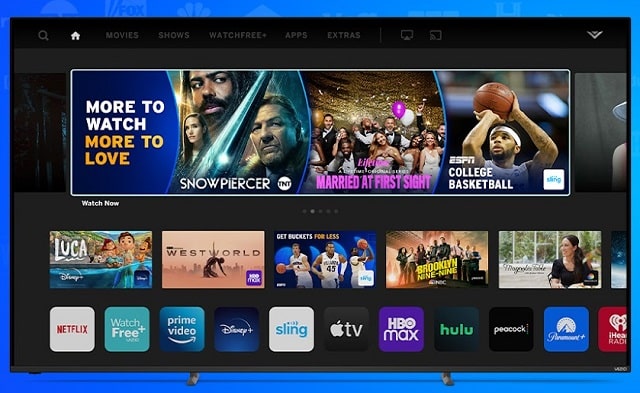 Thank God for streaming live television services, which have freed us all from cable TV's stranglehold. While streaming isn't always more affordable than cable, it is absolutely beneficial to have more options. My household uses YouTube TV, for instance, but there are many other streaming TV options too, such as fuboTV and Sling TV.
Speaking of Sling TV, today, consumers get a new platform on which to watch that service -- VIZIO SmartCast. Yes, if you own a compatible smart television from that company, you can watch Sling TV without the need of an external media box, such as a Roku. How cool is that?
"With home screen access on VIZIO SmartCast, we are able to deliver our premier service to millions of users across America. Sling continues to be the most convenient way to watch the shows you love when you want, where you want, and on your terms across a wide breadth of device options," explains Seth Van Sickel, SVP Product and Operations, Sling TV.
Katherine Pond, Vice President of Business Development at VIZIO adds, "Delivering on our commitment to provide endless entertainment options and enhanced consumer experiences, we are delighted to provide SmartCast users with access to premium channels like ESPN and Showtime as well as live sports, news and entertainment through the Sling TV streaming app."
If you own a VIZIO SmartCast television, you can begin watching Sling TV immediately. If you don't own one of VIZIO's sets, you can buy one here now. For more information on accessing Sling TV service on your VIZIO TV, and to sign up for a 3-day free trial, please check out this webpage.
Please note: Some of the above links may be affiliate links, meaning we, or our writers, may receive payment if you purchase one of these items (or other items) after clicking on them.