Google launches free Workspace Essentials Starter Edition to appease disgruntled G Suite users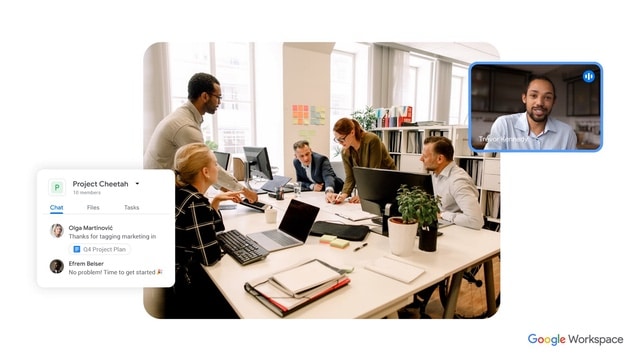 It is only a couple of weeks since it came to light that Google was killing off 'G Suite legacy free edition', meaning that users would have to pay for Google Workspace instead. But now the company has announced that there is now a free tier of Workspace Essentials available.
With Google Workspace Essentials Starter Edition, Google is hoping to placate those who were annoyed by recent changes. The free option will also help to attract new users look to conduct collaborative work without charge.
See also:
With the new launch, Google makes no reference to the death of free G Suite account, but says of the new, no-cost Workspace option: "we're rolling out a new version designed to help people bring the apps they know and love to use in their personal lives to their work life".
Th company goes on to say:
The new Google Workspace Essentials Starter Edition is a no-cost solution for business users looking to enhance teamwork and unlock innovation with secure-by-design collaboration. With Essentials Starter, we're making it easy for employees to choose their own productivity tools and bring modern collaboration to work.
To enjoy Essentials Starter, there is no need to even have a Gmail account. Google explains how to get started:
Sign up with your work email for a no-cost Essentials Starter account. No credit card required and there's no limited trial period.
Invite teammates to collaborate using Google Docs, Slides, Sheets, Chat, Drive, and Meet.
Unlock innovation with new ways of working with immersive, virtual meetings, and by storing, sharing, and collaborating on 100+ file types, including Microsoft Office, without the need for file conversions.
More information is available in Google's blog post.