Almost 90 percent of cyberattacks in March targeted against Russia and Ukraine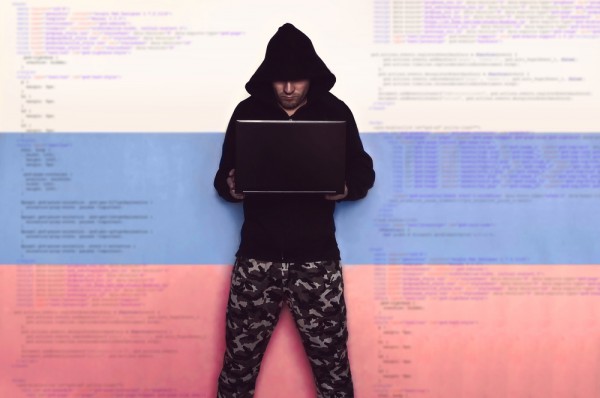 We're used to a high volume of cyberattacks originating from Russia, but in an interesting turnaround following the invasion of Ukraine, 70 percent of cyberattacks in March have been targeted at Russia.
Research from Atlas VPN shows a further 19 percent of attacks targeting Ukraine. The USA is the third biggest target but attacks targeting the country accounted for only five percent of the total.
A total of five billion attacks were inbound to Russia on March 5th as anonymous hackers declared a full-on cyberwar against the country. They have already leaked government employee data and hacked Russian state TV channels.
Among other findings 90 percent of attacks worldwide used DDoS to cause service disruption. Banks and other payment processing companies suffered from 72 percent of cyberattacks worldwide. The business sector was the target in 21 percent of attacks, computing and IT suffered from two percent of cyberattacks globally, with all other industries accounting for five percent of attacks.
You can read more on the Atlas VPN blog and there's a graphic summary of the main findings below.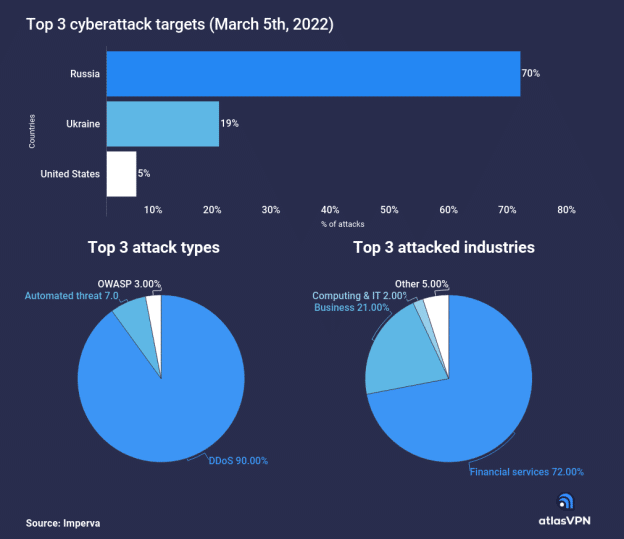 Image credit: diy13/Shutterstock