Microsoft is finally bringing tabs to Explorer in Windows 11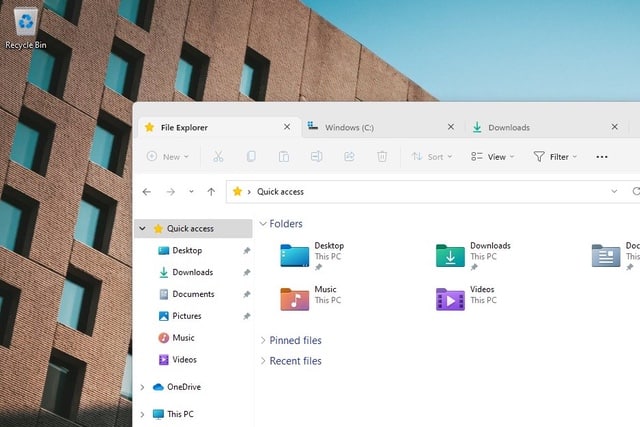 There are lots of ways that people think Microsoft could improve Windows, and one request that has cropped up for years is that Explorer be given a tabbed interface. So popular has the idea been, that over the years there have been numerous third-party tools that bring tabs to Explorer.
But now Windows 11 users can look forward to something more official. Microsoft has, at long, long last, decided that it is time to give Explorer users the tabs they have been requesting for so long. Signs that the feature is on the way have been spotted hidden in Windows 11. More importantly, while not officially launched yet, you can enable the feature now.
See also:
Although Microsoft has just released a new Dev build of Windows 11, tabbed Explorer is not even enabled in this early preview; it is however, where the feature can be seen, and it can be enabled.
The tabbed interface for Explorer looks, feels and works very much like you would expect. It's not really very different from either tabbed browsing, or the tabbed-Explorer alternatives that have existed for some time. News of the feature was shared on Twitter by developer Rafael Rivera:
As you can see from the tweet, you need to be running Windows 11 build 22572, and the code that comes after this gives a clue as to how you can enable Explorer tabs. As we have mentioned before, the ViveTool utility can be used to enable hidden features of Windows 11 that Microsoft has not yet switched on.
You can download the tool from GitHub and then use an elevated Command Prompt to run the following command:
vivetool addconfig 34370472 2
After restarting Windows, you can enjoy the tabbed Explorer by right-clicking a folder and selecting the Open in new tab option.
Image credit: Rafael Rivera