AMD confirms system stutter problem for Windows 10 and Windows 11 Ryzen PCs with fTPM enabled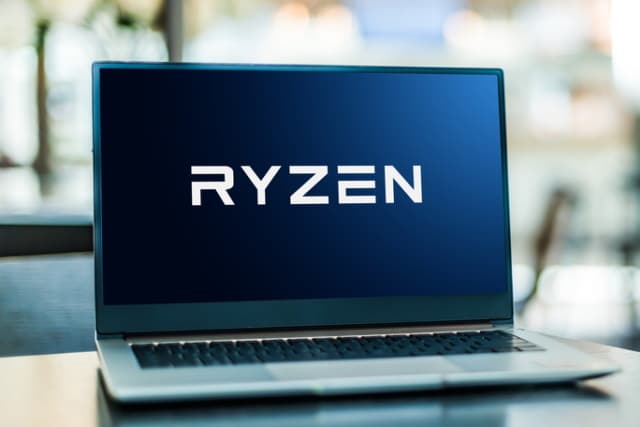 The system requirements for Windows 11 include the need for TPM 2.0, and this has prevented many people from upgrading -- unless they are willing to try a TPM-bypass workaround. While the release of the latest version of Microsoft's operating system brought TPM into the spotlight, it is not exclusive to Windows 11 by any means, and nor are the problems it can cause.
Illustrating this, AMD has acknowledged an issue affecting Windows 10 and Windows 11 Ryzen systems. With Firmware Trusted Platform Module (fTPM) enabled, owners of such systems have experienced intermittent performance stutters. In a support article entitled "Intermittent System Stutter Experienced with fTPM Enabled on Windows 10 and 11", AMD has now not only confirmed the existence of the problem, but offered a workaround while it produces a fix which will be released soon.
See also:
In the support article acknowledging the issue, the company says: "AMD has determined that select AMD Ryzen system configurations may intermittently perform extended fTPM-related memory transactions in SPI flash memory ("SPIROM") located on the motherboard, which can lead to temporary pauses in system interactivity or responsiveness until the transaction is concluded".
And then there is some good news and some bad news.
The good news is that AMD is working on a fix for the problem which will be delivered in the form of a BIOS update. The bad news is that it is not expected to be ready for a number of weeks. AMD says:
Affected PCs will require a motherboard system BIOS (sBIOS) update containing enhanced modules for fTPM interaction with SPIROM. AMD expects that flashable customer sBIOS files to be available starting in early May, 2022. Exact BIOS availability timing for a specific motherboard depends on the testing and integration schedule of your manufacturer. Flashable updates for motherboards will be based on AMD AGESA 1207 (or newer).
Realizing that this delay will upset customers, AMD has a workaround that people can try in the meantime. The company explains:
As an immediate solution, affected customers dependent on fTPM functionality for Trusted Platform Module support may instead use a hardware TPM ("dTPM") device for trusted computing. Platform dTPM modules utilize onboard non-volatile memory (NVRAM) that supersedes the TPM/SPIROM interaction described in this article.

1. COMPATIBILITY: Please check with your system or motherboard manufacturer to ensure that your platform supports add-in dTPM modules before attempting or implementing this workaround.

2. WARNING: If switching an active system from fTPM to dTPM, it is critical that you disable TPM-backed encryption systems (e.g. BitLocker Drive Encryption) and/or back up vital system data prior to switching TPM devices. You must have full administrative access to the system, or explicit support from your IT administrator if the system is managed. For more information on transferring ownership to a new TPM device, please visit this Microsoft webpage.
Image credit: monticello / depositphotos