How hybrid work will fuel the adoption of DaaS [Q&A]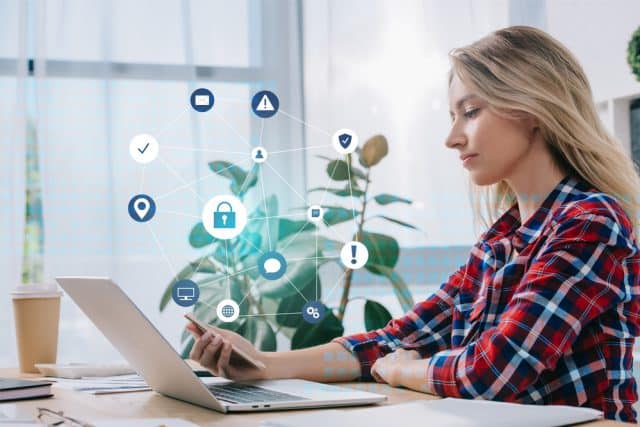 Hybrid work is here to stay, and as companies deploy virtual desktops to enable work from anywhere, IT teams are increasingly challenged with securing their network and sensitive data.
We spoke with Tim Minahan, executive vice president of business strategy at Citrix, about how work has changed and how the technologies and policies used to support it need to change with it.
BN: How is work today different?
TM: When the global pandemic hit, companies around the world were forced to radically change their work models and workforce strategies to keep business going. Offices were closed and employees were sent to work from home. Most thought things would eventually return to normal, with employees coming back to the office and working there all the time. But it's clear there's no going back. While it may have been a forced experiment, employees have adapted to working remote, and our research shows some 90 percent want to continue to do it -- at least part of the time -- going forward.
BN: What does this mean for IT?
TM: Regardless of where or how they work, employees need simple, secure and reliable access to the systems and information required to get work done. And IT is on the hook to deliver it. In response to the pandemic, companies invested heavily in virtual desktop infrastructure (VDI) to ensure employees had the collaboration, communication, and productivity tools they need to engage and be productive, wherever they happen to be. And it got them through. But it won't carry them forward.
Managing VDIs in remote environments is extremely complex. Employees are working from homes, coffee shops, planes, hotels and any number of other locations. In some cases, they're using their own devices and connecting through public networks. Cyber criminals are ready and waiting to take advantage of the security vulnerabilities this creates.
BN: So, what's the solution?
TM: Over the last three years, companies have reimagined work and the way it gets done. And IT needs to rethink their strategies and the technology used to support it along with them. To deliver the future of work, IT must be able to deploy secure remote desktops and provide safe and managed access to the applications and information people need to get work done, wherever it needs to get done.
Many companies still use VDI to do this because of the security and management benefits it provides and the fact that they are already invested in it. But scaling these environments to accommodate an increasingly distributed workforce is tough. This is where Desktop as a Service (DaaS) solutions can help.
With DaaS, IT can deploy secure desktops with the speed and scale that hybrid work demands and provide safe and managed access to virtual software applications no matter where employees are working or what devices they are using. And they get the same centralization and security benefits that VDI provides, along with improved scalability, and reduced cost.
BN: What problems does DaaS Solve?
TM: Hybrid work presents a unique set of challenges that IT has to deal with. And DaaS solutions are uniquely designed to overcome them.
With employees working away from the classic office setting, they often prefer to use their own devices. And it's tough to gauge how secure these devices are. With the right DaaS solution, and a strong zero trust security approach, IT can ensure all devices on the network, including unmanaged and BYO devices, are protected.
Then you think about applications. They're the lifeblood of every business, but more than 90 percent of IT vulnerabilities are application-based. Leveraging web application firewalls, distributed denial of service (DDoS) protection, bot management, and authentication capabilities within DaaS solutions, IT can provide layered protection and consistent security management for all their APIs across multi-cloud networks.
While remote working has eliminated the need to be in the office, it hasn't eliminated the need for collaboration between colleagues, teams, and departments. With DaaS solutions, IT can ensure that data shared between collaborators is secured via encryption and remains safe.
And perhaps one of the biggest challenges DaaS can help to overcome is in keeping people productive and engaged. Technology should never get in the way of the employee experience. With DaaS solutions, IT can remove the frustration technology can create by providing unified, secure and reliable access to the apps and data employees need and prefer to use to be and do their best.
Image credit: AndrewLozovyi/depositphotos.com