New Windows 11 Media Player build offers video playback enhancements and an improved library experience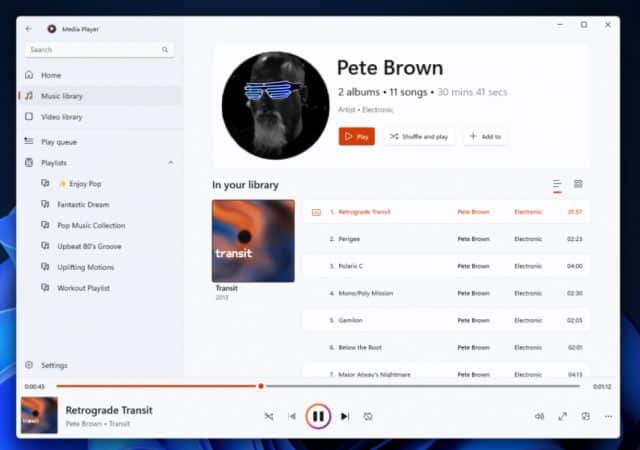 Great news for Windows Insiders in the Dev Channel today, as in addition to a new Windows 11 build, there's also an updated version of the new Media Player available to install.
This new release offers some new features, and also improves performance for users with very large media libraries.
SEE ALSO: Microsoft releases Windows 11 Build 22598 with lots of welcome fixes
New features include:
You can now switch between two different views on the artist page when browsing your collection. One view shows you all the albums in a grid; the other shows all the songs, grouped by album.
Microsoft also added quick actions to albums, artists, videos, and playlists when you hover over them for quick selection and playback.
There's also now a handy context menu available if you right-click on the now playing screen. From here you can open new files without navigating to another page. You can also quickly access the album page and the artist page for your current song. Microsoft added a new "video enhancements" feature as well, which allows you to adjust the brightness and contrast of your video.