NETGEAR Nighthawk AXE3000 (A8000) is the world's first Wi-Fi 6E USB 3.0 adapter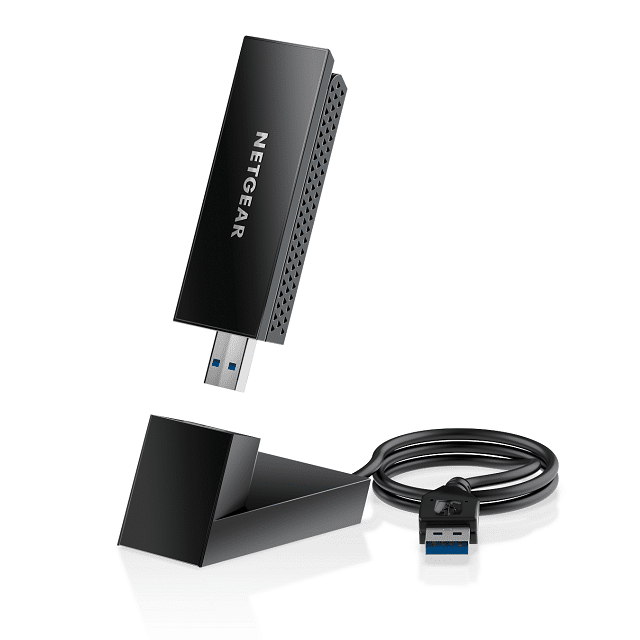 Wi-Fi 6E is the latest and greatest wireless networking standard. It is most notable for using the 6GHz band, making it superior to "regular" Wi-Fi 6. To take advantage of this new standard, you will obviously need a Wi-Fi 6E router. However, that is just part of the equation. If you do not have devices with Wi-Fi 6E as well, it is kind of pointless.
Thankfully, many new computers are coming with Wi-Fi 6E, but what if you are not ready for a new PC? Well, in that case, you can crack open your desktop or laptop and install a card -- if you have an available slot, that is. Of course, not everyone is comfortable opening up their computer -- it can be a scary affair.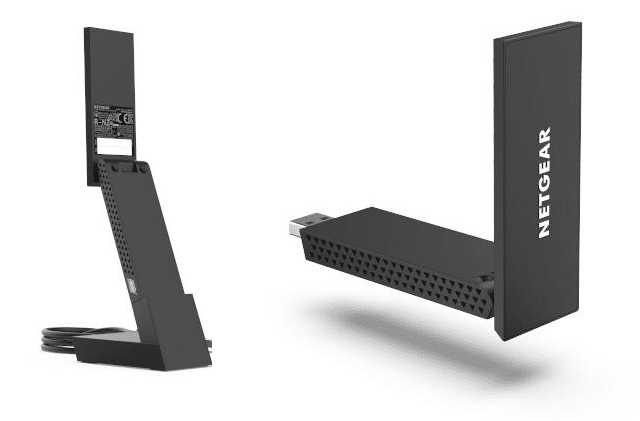 Well, folks, a new product from NETGEAR will allow you to upgrade your PC without opening it up. Called "Nighthawk AXE3000 (A8000)," the company claims it is the world's first Wi-Fi 6E USB 3.0 adapter. As long as you have an available USB-A port, you can plug it in and have the newest wireless networking standard!
ALSO READ: TP-Link Deco XE75 Pro Wi-Fi 6E tri-band mesh system has Multi-Gig Ethernet
"The Nighthawk A8000 auto-senses the right WiFi band – 2.4GHz, 5GHz, or the 6GHz band– delivering speeds of up to 1.2Gbps so users can enjoy blazing-fast WiFi wherever they are. Just connect the adapter to a computer's USB 3.0 port and enjoy efficient data transfer, lag-free gaming and fast HD streaming at home or on the go," says NETGEAR.
ALSO READ: TP-Link Archer AXE75 AXE5400 Tri-Band Wi-Fi 6E router is shockingly affordable
The company adds, "NETGEAR's proprietary, high-efficiency antenna design, which also flips open for greater reception, ensures omni directional coverage and low loss for all three WiFi bands. The compact cradle makes the adapter easy to mount in and around the computer to find the strongest signal possible."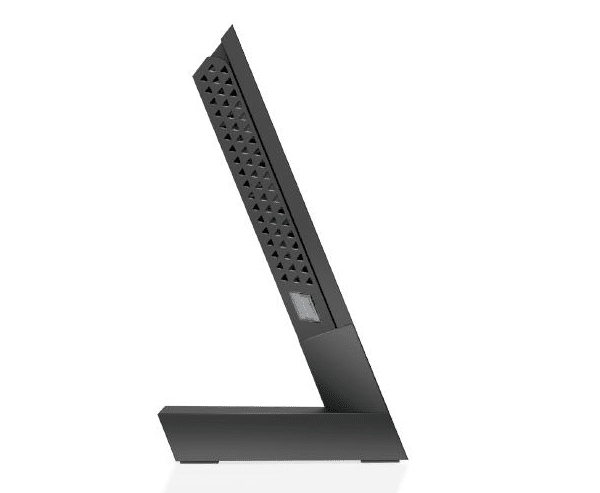 While the Nighthawk AXE3000 (A8000) Wi-Fi 6E USB 3.0 adapter is not yet available today, it will hit stores vey soon -- October 4 to be precise. You can pre-order it now from NETGEAR directly for just $89.99.