Apple Mac mini gets new M2 processors, but keeps the same outdated chassis design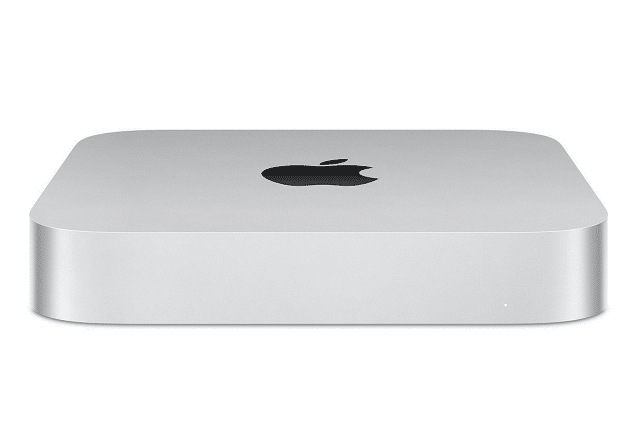 The Mac mini is a great computer. As the owner of an M1 model, I am beyond satisfied with my purchase. Surprisingly, my only real complaint about Apple's "mini" desktop is that it is too big. You see, there is a bunch of wasted space inside the chassis since Apple moved from Intel to its own Silicon. Not redesigning the Mac mini with a smaller chassis is simply laziness by Apple.
Today, Apple finally refreshes the aging M1 Mac mini, now equipping it with newer M2 processors instead -- either an M2 or M2 Pro. Unfortunately, the company has once again failed to shrink the chassis. In other words, you will get improved performance, but in the same outdated body. Come on, Apple, you can do better than this.
"Mac mini with M2 features an 8-core CPU with four high-performance and four high-efficiency cores, along with a 10-core GPU. Everyday tasks are blazing fast — from launching and multitasking between apps to browsing the web. For users with more intensive tasks, Mac mini with M2 also powers through even more demanding workloads. With up to 24GB of unified memory and 100GB/s of bandwidth, activities like image editing in Adobe Photoshop are up to 50 percent faster than the previous generation," says Apple
The company adds, "M2 Pro brings pro-level performance to Mac mini for the first time. Featuring up to a 12-core CPU with eight high-performance cores and four high-efficiency cores, along with up to a 19-core GPU, M2 Pro has 200GB/s of memory bandwidth — double the amount in M2 — and supports up to 32GB of memory. The next-generation Neural Engine is 40 percent faster than M1, speeding up ML tasks like video analysis and image processing. Designed to dramatically accelerate video playback and encoding while using very little power."
ALSO READ: Apple unveils new MacBook Pro with M2 Pro and M2 Max chips

Processors aside, the new Mac mini models come with Wi-Fi 6E and Bluetooth 5.3, which are very welcomed additions. Like on the M1 Mac mini, you get two USB-A ports, HDMI, 3.5mm audio, and gigabit Ethernet. You can choose to upgrade to 10G Ethernet for an additional cost. The standard M2 version gets two Thunderbolt 4 ports -- the same as its M1 predecessor -- but the M2 Pro variant comes with four.
The new 2023 Mac mini can be ordered from Apple directly here now, and it will be delivered on January 24 -- the same day it will hit retail stores. Pricing starts at $599 for the standard M2 model, while the M2 Pro version starts at $1,299.