Creepy 'The Last of Us' Easter egg infects Google Search on desktop and mobile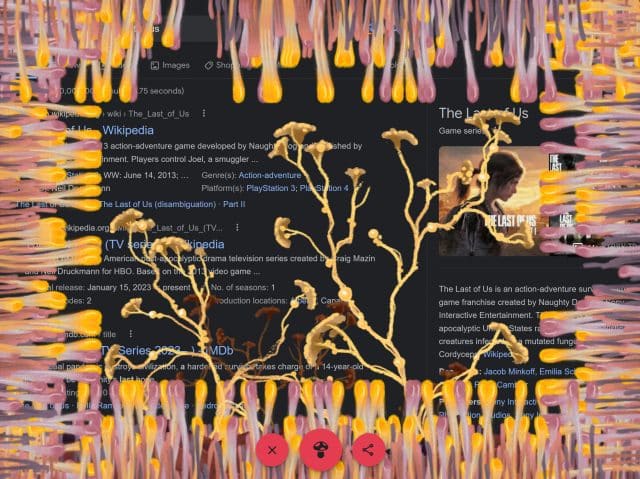 I enjoyed playing both of The Last of Us games on PlayStation over lockdown, and I'm really enjoying the HBO Max series, the second episode of which aired on Sunday night and did something amazing -- improved on the stunning pilot episode.
Even if you haven't played the game or watched the show, you'll probably be aware of it, thanks to the advertising blitz that's going on at the moment. The HBO series is everywhere, and now it's infecting Google Search too.
SEE ALSO: How to activate Windows 11's new, hidden Volume Mixer
If you Google "The Last of Us" on either desktop or mobile, you'll see a red mushroom icon appear at the bottom of your browser window. Clicking or tapping on this will cause an animated fungus to begin to spread across the screen, covering up the results.
The more you tap, the further the fungal infection will grow.
You can use the share button to spread the news of this Easter egg across your socials or via email, while clicking the x will clear the screen and let you start over, or actually view the search results.