How to activate Windows 11's new, hidden Volume Mixer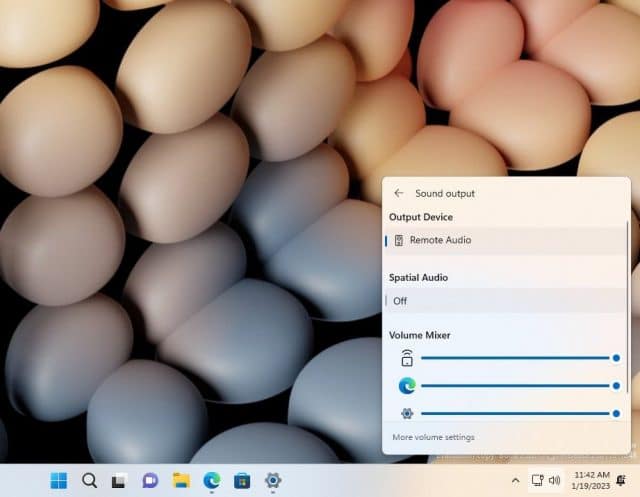 If you want to be among the first to try out the latest features and options of Window 11, being part of the Windows Insider program is the place to be. But even if you are signed up to the Dev Channel, there are hidden secrets to unearth, and this is true of the latest release.
For anyone who has Windows 11 Insider Preview Build 25281 installed, there is a new Volume Mixer. While Microsoft has not made it easy to activate the feature, it is possible. Here's what you need to know.
See also:
As you can see from the image at the top of the page, the new Volume Mixer appears in the Quick Settings panel. It lets you control the audio volume for apps on an individual basis.
Although the feature is hidden, it was found by various tinkerers, including PhantomOfEarth and Stardock's Rafael Rivera, both of whom shared their findings on Twitter:
As you can see from the second tweet, this is something that can be enabled using ViVeTool:
Start by downloading the tool from GitHub
Extract the contents of the zip file to, for example, C:\ViVeTool
Open the Command Prompt with administrator privileges
Type cd C:\ViVeTool and press Enter (changing the path if necessary)
To enable the new volume mixer, type vivetool /enable /id:42106010 and press Enter
Restart Windows
If you change your mind and would like to disable it, type vivetool /disable /id:42106010 and press Enter
Restart Windows
Image credit: Rafael Rivera