CIO role gains in importance as economic hardship bites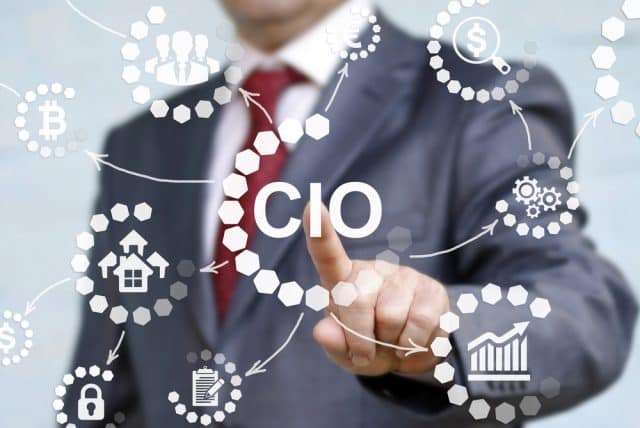 According to a new report, 77 percent of CIOs say their role has been elevated due to the state of the economy and they expect this visibility within the organization to continue.
The 22nd annual State of the CIO report from Foundry looks at how the CIO's role has changed over time, as well as an in-depth analysis of technology and business initiatives that CIOs plan to focus on in 2023.
"The CIO role is constantly evolving, and economic conditions have put a new level of pressure on these executives," says Holly McWalter, marketing and research specialist at Foundry. "This year's research showcases how this pressure trickles down to important decisions regarding priorities and budget, and provides insight into how CIOs are moving their business forward."
CIOs are optimistic about budgets going into 2023, despite the state of the economy. More than half (56 percent) expect an increase in budget in 2023, 35 percent think budgets will remain the same, and only nine percent anticipate a decrease. Top reasons for tech budgets increasing in 2023 include the need for security improvements (40 percent), need to upgrade outdated IT infrastructure (38 percent), application modernization (38 percent), investments in new skills and talent (36 percent) and product innovation (27 percent).
A large majority (85 percent) believe their role is becoming more digital and innovation focused. When asked how they plan to spend their time in the next three years, CIOs strive to be the business strategist, focusing on driving business innovation, redesigning business processes, and modernizing infrastructure and applications (28 percent). Despite this, security is still expected to play a large part of their role as 70 percent anticipate their involvement in cybersecurity to increase over the next year, and just over half (55 percent) also anticipate their involvement in data analysis, data privacy/compliance, and AI/machine learning to increase.
Business initiatives expected to be the most significant in driving IT investments over the coming year are: increasing operational efficiency (45 percent), increasing cybersecurity protections (44 percent), transforming existing business processes (38 percent), and improving the customer experience (36 percent). When asked how the state of the economy has impacted the way their organization is prioritizing business initiatives, increasing operational efficiency is cited as increasing in priority by 58 percent, increasing cybersecurity protections (58 percent), transforming existing business processes (54 percent), improving profitability (54 percent), and improving the customer experience (49 percent).
You can read more about the findings on the Foundry site.
Image credit: Panchenko Vladimir / Shutterstock