WSAPatch lets you run Windows Subsystem for Android on Windows 10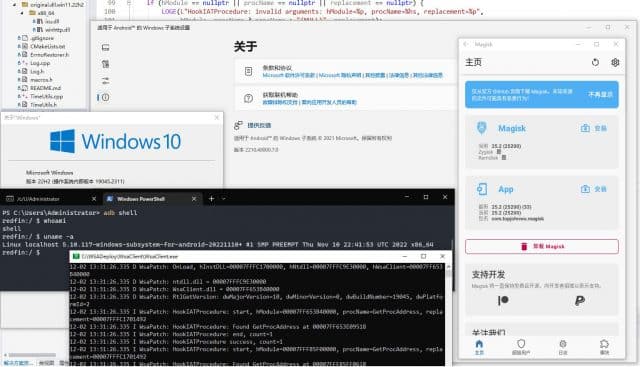 There are a number of features of Windows 11 that Microsoft has kept exclusive to the latest version of its operating system, perhaps to give some incentive for Windows 10 users to upgrade. One such feature is Windows Subsystem for Android, the architecture that makes it possible to run Android apps and games natively in Windows 11.
If you are sticking with Windows 10, there is no need to feel left out, however. If you don't want to use the likes of Bluestacks or Genymotion, you may want to take a look at WSAPatch which, with a bit of tinkering, makes it possible to enable Windows Subsystem for Android on Windows 10.
See also:
Developers have produced a handy tool called WSAPatch. Free and open-source, WSAPatch has been designed to work with Windows 10 22H2 and later, but it is not necessarily for everyone, as liliputing notes.
WSAPatch is available to download from GitHub, where there are also instructions for how to get Windows Subsystem for Android up and running.
The fact that the process involves downloading and modifying a WSA installer, means that it will be off-putting to many, but for anyone who is super keen to get WSA up and running on Windows 10, WSAPatch could be the answer you've been seeking.
You can find out how WSAPatch works and download the tool here.