Bring on the bloat! Microsoft adds Adobe Acrobat PDF technology to its Edge browser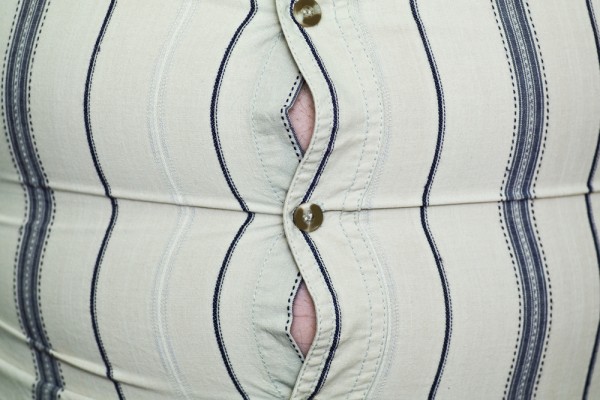 Yesterday, Microsoft announced it would be bringing AI to its Edge browser thanks to a partnership with ChatGPT owner OpenAI. Today the software giant adds something that many people will be less keen on -- Acrobat PDF technology.
Describing the move as the next step to in their "commitment to transform the future of digital work and life", Microsoft and Adobe say this addition will give uses a unique PDF experience with extra features that will remain free of charge.
SEE ALSO: Microsoft looks to reinvent search, brings the power of AI to Bing and Edge
By powering the built-in PDF reader with the Adobe Acrobat PDF engine, Microsoft says users will benefit from "higher fidelity for more accurate colors and graphics, improved performance, strong security for PDF handling, and greater accessibility -- including better text selection and read-aloud narration."
While the new PDF addition will be free there will -- naturally -- be a money making element to the endeavor. As Microsoft explains:
Users who want more advanced digital document features -- such as the ability to edit text and images, convert PDFs to other file formats, and combine files -- can purchase an Acrobat subscription that enables access to these features anywhere, including directly inside Microsoft Edge via a browser extension. Microsoft Edge users with existing Adobe Acrobat subscriptions can use the Acrobat extension inside Edge at no extra cost.
"Bringing Adobe and Microsoft closer together is good for productivity and good for customers," said Jared Spataro, Corporate Vice President, Modern Work & Business Applications at Microsoft. "Adobe's PDF technology in Microsoft Edge means users will have fast and secure access to critical digital document capabilities."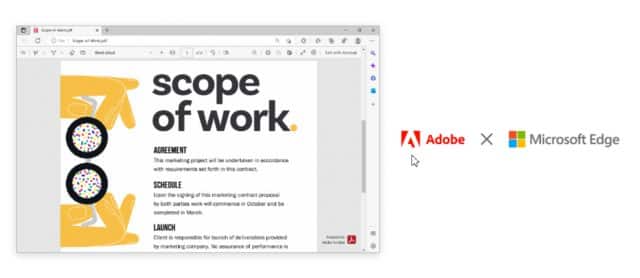 "PDF is essential for modern business, accelerating productivity in a world where automation and collaboration are more critical than ever," said Ashley Still, SVP and GM, Adobe. "By bringing the global standard in PDF experience to Microsoft Edge and the billion-plus Windows users worldwide, Adobe and Microsoft are using our joint heritage and expertise in productivity to take an important step forward in making modern, secure, and connected work and life a reality."
This announcement is part of an ongoing Adobe and Microsoft initiative to bring Adobe's PDF, e-signature, and document automation tools to Microsoft users (whether they want it or not).
Adobe Acrobat PDF technology in Microsoft Edge will be available to all Windows 10 and 11 users beginning in March 2023, with an opt-in option for organizations with managed devices.