Leaked: How to install Android 13 in the stable version of Windows 11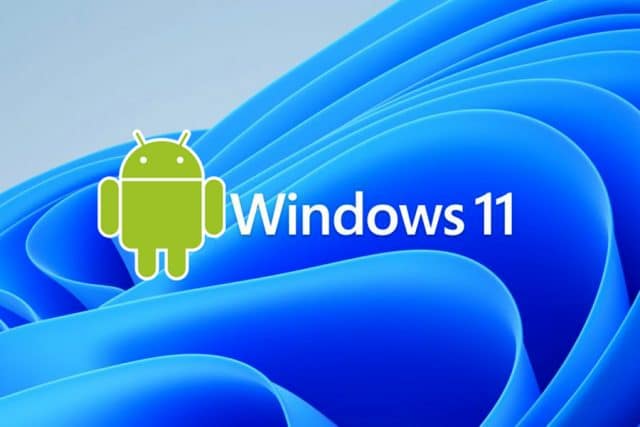 It's official: Android 13 has now been introduced to the Windows Subsystem for Android on Windows 11. The thing is, it's only available to Windows Insider Program members (who also got special access to Microsoft's Windows 10 22H2 preview build last summer). The Android update for WSA is available and accessible for users running Version 22.11.40000.11.0 and can be updated from the Microsoft Store app.
The update includes performance and reliability improvements such as boot speed, clipboard stability, mouse click input, app resizing, jump list entries, and media files. But you don't need a Windows 11 Dev Channel or Beta build installed on your computer to upgrade the Windows Subsystem to Android 13 to try these features.
Although you'll need to download the app manually, you can use the following guide to make the installation process easy and stress-free. This article will share all the steps you need to know to install Android 13 in the stable version of Windows 11.
WSA's update to Android 13
Microsoft has updated WSA to Android 13, and the update is available to users via the Microsoft Store app. According to the update's release notes, the new version will offer a multitude of changes that are all going to be happening under the hood. People who aren't developers or hard-core enthusiasts probably won't notice that the new version will introduce juicy improvements like faster boot speed and more responsive mouse click input.
With that said, if you are an enthusiast or developer and are looking forward to experiencing Android games and apps on this new version, we highly recommend that you keep reading to see how you can update to the latest build.
Why Should Developers Learn How To Install Android 13?
Since smartphones have become a significant part of our daily lives and people are now constantly checking their phones both for professional and leisure purposes, mobile app companies are constantly updating their software and operating systems to meet the demands of consumers.
That's one reason why full stack developers who also specialize in mobile app development as part of their repertoire are in big demand, with a projected growth rate of 19 percent over the next decade and an average salary at $106,000 per year.
Learning how to update new mobile operating systems as they are released, such as Android 13 as we'll discuss here, is important to furthering your skills as a developer.
One nice thing to note: you won't need a Windows 11 Dev Channel installed on your PC if you're interested in making the upgrade, which was unfortunately not the case for people who wanted to try the new Windows 11 build. You can simply install Android 13 to the stable version of Windows 11, and you won't run into any hiccups -- just remember that you'll need to be OK with downloading things manually.
A step-by-step guide to installing Android 13 in Windows 11
Ready to find out how to install Android 13 in the stable version of the Windows 11 OS? Let's go through the manual process step by step:
You'll want to begin by going to the Microsoft Store - Generation Project (v1.2.3) page, which is an online link generator for the Microsoft Store. The page will ask you to provide a Microsoft Store link that you can put into the page's text box, after which you can click on the check box to generate relevant and available links.
Once you're on the Microsoft Store - Generation Project page, you'll need to paste this URL into the page's text box: www.microsoft.com/en-us/p/windows-subsystem-for-android/9p3395vx91nr. The URL is for the Windows Subsystem for Android with Amazon Appstore from Microsoft.
After you've copied the URL above, select the drop-down on the Microsoft Store - Generation Project page to the left of the check box, and choose the "RP" ring. Once you've selected the RP ring, you can go ahead and click the check box. Doing so will then have the page fetch all the relevant and available links from Microsoft's server.
Once you click the check box to fetch your results, you should get a message from the page saying that "the links were successfully received from the Microsoft server" underneath the CategoryID "858014f3-3934-4abe-8078-4aa193e74ca8." Now that you have your results, you'll want to look for the largest file in the list; the msixbundle file version number that you're going to look for is 22.11.40000.11.0, which should be located near or at the bottom of the page, and it should be named "MicrosoftCorporationII.WindowsSubsystemForAndroid_2211.40000.11.0_neutral_~_8wekyb3d8bbwe.msixbundle." Note: At this point, and to have WSA working properly, you'll need to go into your BIOS or UEFI and enable virtualization and Virtual Machine Platform. You'll also need to enable Hyper-V in Windows.
You're finally ready to install the application on your PC running the Windows 11 OS. You should be able to run the Amazon Appstore app, which, once you've installed WSA, should be automatically installed. Running the Amazon Appstore app will allow you to download and subsequently install your desired Android applications onto your machine.
And that's it; you're good to go and have installed Android 13 in the stable version of Windows 11. Next, let's discuss how to sideload Android apps on Windows 11.
Sideloading Android apps on Windows 11
This process is fairly straightforward, but you'll first want to make sure that you've enabled Developer Mode in Windows Subsystem for Android. You can enable Developer Mode in WSA by opening "Windows Subsystem for Android Settings," selecting 'Developer' located in the sidebar, and enabling the right pane's toggle (make a note of the local IP address as you'll need that in a little bit).
Next, you'll need SDK Platform Tools for Windows. Extract the archive's contents to a directory of your choosing (you'll put the APK files for apps that you'll install in the same place). Now, as an administrator, run Command Prompt and navigate to where platform-tools is located, and use the following command: adb connect 127.0.0.1:58526. Doing so is how you can authenticate WSA access, and you'll be able to install the apps that use your APK files.
Conclusion
Now that Android 13 has been rolled out to the WSA on Windows 11, you can experience new and amazing features even if you don't have a Windows 11 Dev Channel or Beta build installed on your PC. Simply follow the step-by-step instructions we've laid out above to download the app manually. Hopefully this guide has been a stress-free experience for you and that you've successfully installed Android 13 in the stable version of Windows 11.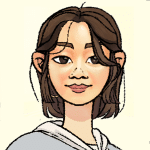 Lee Li is a project manager and B2B copywriter with a decade of experience in the Chinese fintech startup space as a PM for TaoBao, MeitTuan, and DouYin (now TikTok).