Adios, Microsoft Office 2013 support: What IT pros should know for migrations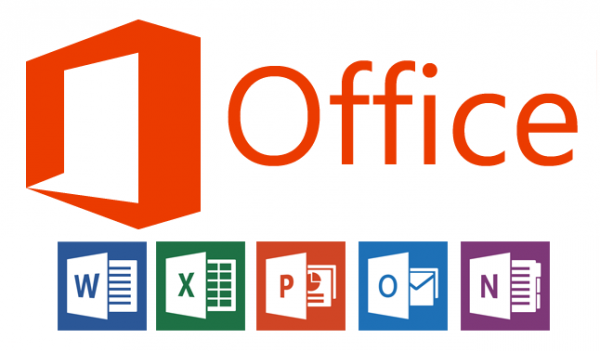 It always sounds dire. "After five years of mainstream support, and five years of Extended Support, Office 2013 will reach the End of Extended Support on April 11, 2023," warns Microsoft. "Per the Fixed Lifecycle Policy, after this date security updates for Office 2013 will no longer be available."
At the end of support, the official statement continues, "Microsoft won't provide any new security updates, and the continued use of Office 2013 after April 2023 may increase your organization's exposure to security risks or impact your ability to meet compliance obligations." And dire it can be.
With no deadline extension and extended security updates in the offing, all of your company's Office 2013 apps will continue to function. However, there will exist potential exposure to serious, harmful security risks and other operational problems. Microsoft will no longer provide technical support or bug or security fixes for vulnerabilities, which may emerge, including security updates to protect PCs from harmful viruses, spyware or other malicious software. Office 2013 software updates via Microsoft Update will end. Phone or chat tech support will also cease, and no further content support updates will be provided and most online help content will be retired.
What, then, are the implications -- pro and con -- of this end of support and what can IT pros do to ready themselves for life after Office 2013?
Into the Future
Being dragged into the future is often unpleasant for those set in their ways. But there are some significant advantages: Moving to modern cloud-based platforms, such as Google Workspace and Microsoft 365, offers significantly better security and greater cross-team collaboration. Adopters will have access to the latest bells, whistles and capabilities like SharePoint and other innovations. And subscription services enable ongoing updates and uninterrupted support from Microsoft teams should problems arise.
Downsides
Moving into the future, however, often comes with a cost. Your employees may push back or churn at the prospect of something new, and your company may find itself forced to outlay time and funding to make necessary upgrades and migrate data -- the cost of change. That may also posit the need to train employees on the new solutions and may impact operations or cause disruptions, especially if vital and necessary planning was not undertaken or executed well prior to the shift.
It's always an option to not upgrade and limp along under the old system. But that comes with the inherent risk of no software updates, no support should snafus rear their ugly heads, security holes and major susceptibilities of cyber-attacks because of weakened or compromised security. It's a showdown between being caught unaware and moving recklessly and being proactive.
Know Before You Go
The stronger and more conscientious path is to have a better understanding of the implications and make sound, well-reasoned decisions. You can either cling to legacy platforms and be forced sooner rather than later to have to consider another costly migration, or leap boldly into the future with the latest and greatest without undergoing upgrade cycles and relying on security protocols from giants like Microsoft who have the resources and expertise.
In terms of licensing, understand that Microsoft 2013 and Microsoft 2019 (if you're using it as a stopgap) fall under what's called software-purchase models, meaning licensing is a one-time expenditure (think of it as old-school). Upgrading to Google Workspace or Microsoft 365 provides the more modern subscription-based option (be aware the move to which will impact your accounting department), including all updates, bug fixes and other ancillary functionalities. Microsoft 365, for example, provides alternatives to a ton of on-premise software.
Take time to understand how internal processes will be impacted by the move to whichever productivity suite you select and how to mitigate programs. How will other systems be impacted? There may be significant changes to programs or plugins that could potentially cause business continuity issues. Look holistically at the suites you're considering, how they potentially will integrate within other systems in your organization and anticipate breakdowns and potential fixes or workarounds. Don't wait for the migration to learn at the eleventh hour that an Excel plug-in doesn't work, crippling your finance department.
Most importantly, be fully prepared to train employees unfamiliar with your new productivity suite. Migrating from one ecosystem to another can cause chaos and force end users to have to do things that they are not familiar with or comfortable doing. It's often not apples to apples. Training should be top of mind. Make sure end users understand what's changing and provide resources to utilize or call if they need help as the transition occurs.
Lon Clark, global channel sales director at BitTitan, offers that, "It's critically important that the channel supports companies during this process to assure a smooth transition and no loss of productivity. By working with a service provider, companies can have a clear and concise plan ahead of time, mitigating risks that happen during migrations, helping to protect workflows and adequately preparing end users for the change."
Best Practices: Plan, Pilot, Train
Obviously, the simplest move is to upgrade your version of Office 2013 as early as possible, and the simplest solution is to fully understand how much data will need to be moved, where it needs to relocate, and in what timeframe it needs to migrate.
Of critical importance is procuring the right migration tools. Investigate and select the one that will best support the transition from Office 2013 and operate so as to be minimally disruptive to the end users. Find one that will support the amount and data type that needs to migrate within the timeframe required.
Best practices dictate the wisdom of piloting your new software solution, be it Microsoft 365, Google Workspace or another, with a crew of internal users that should include a broad swath of workforce stakeholders (marketing, sales, IT, finance etc.) to understand potential setbacks and speedbumps that might arise and help ensure a smooth transition to the new productivity suite. They can then take their experience up through their leadership chain, helping assure everyone involved is happy with it and on board. Plan to drive organization-wide awareness around the extent of the platform change. Failure to do so can foment a situation where there's significant employee pushback, including chafing from incompatibility and permission issues, switching to a browser-driven platform and other dissatisfactions.
Offering adequate training to employees unfamiliar with the suite you've chosen will ensure that everyone is on the same page and that productivity can spread across teams effectively.
Most importantly, ensure that there are no surprises. Drafting off your findings from the pilot program will help assure that the team is happy and satisfied with the transition. If a majority isn't happy with the move, as in the case of a company migrating to Google Workspace only to find that the platform didn't work with their operations, make adjustments accordingly, including migrating back to Microsoft -- but know that can be costly in terms of time savings, money and resources.
End Results
Following these steps and best practices -- migrate early, select the proper tools, undergo a pilot program, offer adequate training, and avoid surprises -- will help IT pros ensure a smooth migration from Microsoft 2013 to whichever productivity suite is right for their enterprise's operations.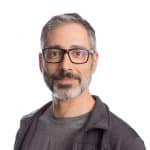 Frank Suglia is the vice president of technical services at BitTitan, where he works closely with the company's partners to showcase and drive new and recurring revenues. His areas of expertise include SaaS, digital marketing and performance optimization, enterprise solution delivery, technology sales and delivery methodologies, and user interface design.