Microsoft acknowledges offering free Windows 11 upgrades to incompatible Windows 10 PCs, but fails to apologize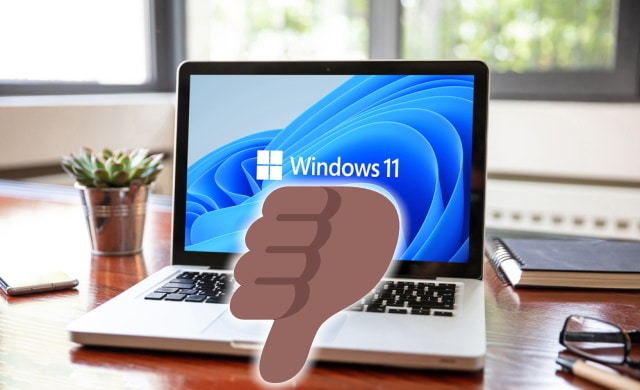 Earlier this week, a number of Windows 10 users were surprised to be offered a free upgrade to Windows 11 despite the fact that their hardware did not meet the minimum system requirements set out by Microsoft.
Upon trying to take advantage of the upgrade offer -- which even appeared in virtual machines running Windows 10 -- users were unable to complete the installation. Microsoft has now acknowledged the issue, but has neither apologized nor offered an explanation.
See also:
Over on the Release Health pages for Windows, Microsoft has added a new entry to the Known issues and notifications for Windows 11 21H2 entitled "Windows 11 upgrades were offered to ineligible devices".
Here, Microsoft says simply:
Some hardware ineligible Windows 10 and Windows 11, version 21H2 devices were offered an inaccurate upgrade to Windows 11. These ineligible devices did not meet the minimum requirements to run Window 11. Devices that experienced this issue were not able to complete the upgrade installation process.

This issue was detected on February 23, 2023, and resolved on the same day.
With no explanation about what has happened, or a palpable sense of remorse, the company adds:
Resolution: This issue is resolved. It might take 24 to 48 hours to propagate to all affected devices. Affected users do not need to take any steps.
The problem was pointed out by many of those affected, and news of the issue was shared on Twitter by PhantomOfEarth:
This is not the first time Microsoft has offered Windows 11 upgrades to people whose systems are not -- technically -- not up to the task, but when this happened last year, user were in fact able to complete the upgrade.
Image credit: gioiak2 / depositphotos