Microsoft releases Windows 11 Build 23403 on the rebooted Dev Channel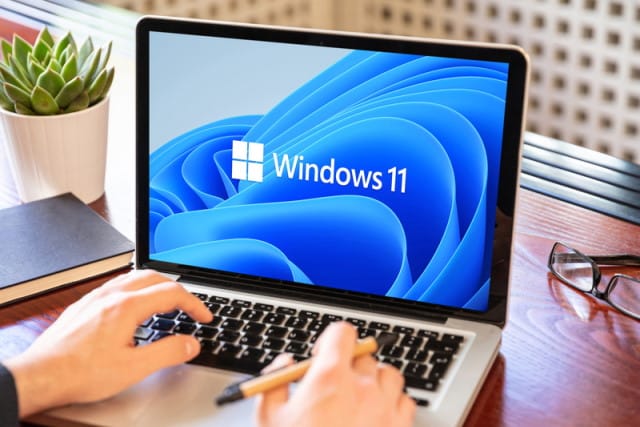 Microsoft announced a massive overhaul to the Windows Insider Program earlier in the week, which includes 'rebooting' the Dev Channel and introducing a new Canary Channel for more experimental features, and where we may well see the first signs of Windows 12.
This week's new Insider flight, Build 23403, is the first to arrive in the rebooted Dev Channel. If you're wondering what the rebooting means, Microsoft explains:
Windows Insiders who were previously in the Dev Channel on 25000 series builds are being moved to the new Canary Channel. If you are on Build 25309 and haven't been moved to the Canary Channel yet, you will not receive this build as it has a lower build number than the build you are already on. However, the migration continues to happen in the background and once complete you will receive the latest build available. Can't wait? If you want the latest builds immediately, you can move yourself to the Canary Channel on your own via Settings > Windows Update > Windows Insider Program. Or follow these instructions to do a clean installation of Windows 11 and then re-join the Dev Channel to receive 23000 series builds going forward.
SEE ALSO:
So what's new in this build?
Live captions are now available in more languages (Chinese -- Simplified and Traditional -- French, German, Italian, Japanese, Portuguese (Brazil), Spanish and other English dialects), and Microsoft is also adding access key shortcuts into the XAML context menu in File Explorer.
File Recommendations are coming to File Explorer Home, and there have been improvements made to the voice access feature.
Touch Keyboard settings have been updated too.
Other changes and improvements include:
[General]
Users will now see a copy button for quickly copying two-factor authentication (2FA) codes in notification toasts from apps installed on the PC or from phones linked to the PC. Microsoft says it make a best effort to determine if a notification toast has an authentication code. This change is beginning to roll out, so not all Insiders in the Dev Channel will see it right away.
[Taskbar & System Tray]
Microsoft has added a glanceable VPN status into the system tray when connected to a recognized VPN profile. The VPN icon, a small shield, will be overlaid in over the active network connection. Currently, the overlaid VPN icon does not use your system accent color but will do so in a future build.
[Search on the Taskbar]
The search box on taskbar will be lighter when Windows is set to a custom color mode. Specifically, when the Windows 11 mode is set to dark, and the app mode is set to light under Settings > Personalization > Colors you will see a lighter search box on taskbar.
[Input]
Microsoft has updated the Simplified Chinese handwriting recognition engine to be faster and more accurate as well as supported characters defined in GB18030-2022.
[Settings]
Right-clicking on a Win32 app in Start, or searching for the app, and choosing "Uninstall" will now take you to the Settings to uninstall the app.
Fixes in this release include:
[Search on the Taskbar]
Fixed rendering issues when using the touch keyboard with the search box on taskbar.
Fixed an issue when double clicking the search highlight glyph in the search box makes it disappear.
Fixed an issue where the search box would randomly disappear.
Fixed an issue where the search icon flips incorrectly for right-to-left (RTL) languages.
Fixed on issue where you might have seen some text flicker in the search box when you click into it.
Fixed an issue where the search box might disappear on one monitor if you are using multiple monitors.
Made some accessibility fixes to the settings for search under Settings > Personalization > Taskbar.
[File Explorer]
Fixed an underlying issue believed to be the cause of File Explorer unexpectedly jumping into the foreground sometimes.
NOTE: Some fixes noted here in Insider Preview builds from the Dev Channel may make their way into the servicing updates for the released version of Windows 11.
Known issues are:
[File Explorer]
Insiders who have access keys in File Explorer:
Access keys will appear inconsistently if no button is pressed. Pressing a button will cause them to reappear.
Insiders will have issues with the following commands on recommended files in File Explorer:
Clicking on the Share command will currently bring up the Windows share sheet (non-OneDrive).
Clicking on the "Open File Location" command will pop an error dialog that can easily be dismissed.
Clicking on the 'Remove from list' command will result in no actions.
[Live captions]
On ARM64 devices, enhanced speech recognition support installed through the Language & Region settings page will require restarting live captions if you switch languages in the live captions Caption language menu.
Live captions for Chinese Traditional currently does not work on Arm64 devices.
Certain languages shown on the Language & Region settings page will indicate speech recognition support (e.g., Korean) but don't yet have support for live captions.
When adding a language through the Language & Region settings page, language feature installation progress may become hidden, and you may not see install completion of "Enhanced speech recognition" (required by Live Captions). (You can use the language's "Language options" to monitor progress.) If this happens, there may be an unexpected delay before the live caption setup experience detects this and lets you continue.
Captioning performance may be degraded in non-English languages and missing out-of-language filtering in non-English (United States) languages which means that incorrect captions will be shown for speech not in the caption language.
[Voice access]
The redesigned in-app help page in voice access may not include all commands and the supplementary information may be inaccurate.
Image credit: rawf8 / Shutterstock