Forget all the talk about Windows 12, could Windows 11.1 Pro win you over?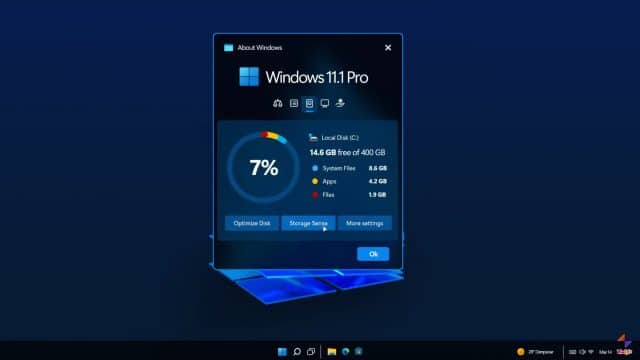 Although Windows 11 hasn't been out that long -- it was only released towards the end of 2021 -- there is already a lot of talk about its successor, presumed to be called Windows 12 (although you never know with Microsoft). If you want to find out what to expect from that OS, you can read about it here.
But even if Microsoft is planning Windows 12, it won't be out for at least a year or two, and that leaves plenty of time for the company to turn Windows 11 into a raging success. Could Windows 11.1 be the answer?
SEE ALSO:
Concept creator AR 4789, who has previously given us his take on Windows 23 and most recently Windows 11X, now turns his attention to showing us what Windows 11.1 might look like.
What's different about his Windows 11.1 concept, aside from not straying too far away from the look and feel of Windows 11, is it shows us what the OS would look like if it was real. So what we get is a full run-through of the OS being installed and set up, before we get to the meat of it being used. This is the main reason the video clocks in at just shy of ten minutes.
The Start menu here doesn't differ too much from Microsoft's, but the search box is tidier, and the About Windows menu (Winver) is far more useful. That provides quick access to details like the version number (as you'd expect), device specifications, and storage details.
Settings has been given a makeover, and the context menu has been improved too and provides easy access to theme switching, which is an interesting addition.
Let me know what you think of this concept for Windows 11.1 in the comments below. Do you like it better to Windows 11 or would you prefer to hang on for Windows 12?