NETGEAR unveils Nighthawk RS700 Wi-Fi 7 router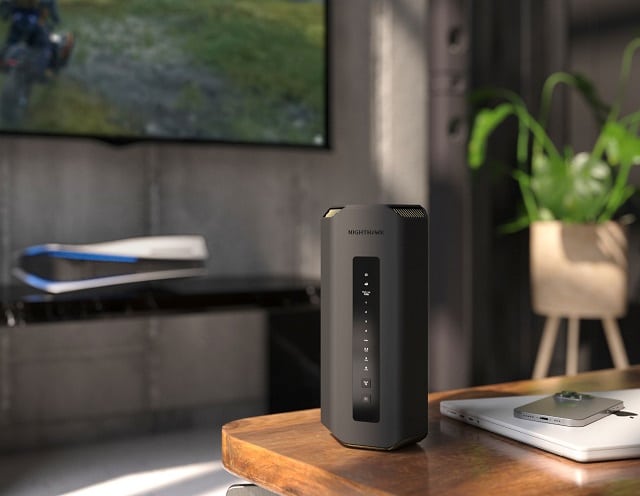 Most consumers aren't yet on Wi-Fi 6, let alone the newer Wi-Fi 6E, but that isn't stopping manufacturers from pushing things forward even further with Wi-Fi 7. Following TP-Link's lead from late last year, today, NETGEAR unveils its upcoming Wi-Fi 7 router.
Called "Nighthawk RS700," this tri-band Wi-Fi 7 router is powered by a Broadcom BCM6726/3 SoC. There are eight internal antennas, a 10G WAN port, and a 10G LAN port. You also get four Gigabit LAN ports and a USB-A port. And yes, such a cutting-edge router carries a very hefty price tag.
"The Nighthawk RS700 Router sports a new, slender chassis with high-performance antennas providing 360 degrees of coverage optimized to support up to 200 concurrent client devices throughout the home. The 3D antenna design provides the best connection for all varieties of homes from sprawling ranch styles to multi-story brownstones. Meticulously designed radio frequency circuits drive maximum power to push WiFi signals to the farthest range, up to 3500 sq. ft. The slim profile also makes for a smaller overall footprint, helping the router to fit unobtrusively on a bookshelf or tabletop," says NETGEAR.
The networking company adds, "The RS700 also features a 10Gb internet port, to support the fastest internet speeds of today and tomorrow, as well as a 10Gb and four 1Gb LAN ports for fast, flexible wired connections. The router comes with one year of NETGEAR Armor Powered by Bitdefender®, providing an automatic shield of security for all connected devices. Unlike traditional endpoint antivirus products, Armor is built into the router as a comprehensive security solution to monitor activity going to and from the internet, protecting computers, security cameras, baby monitors and other IoT devices."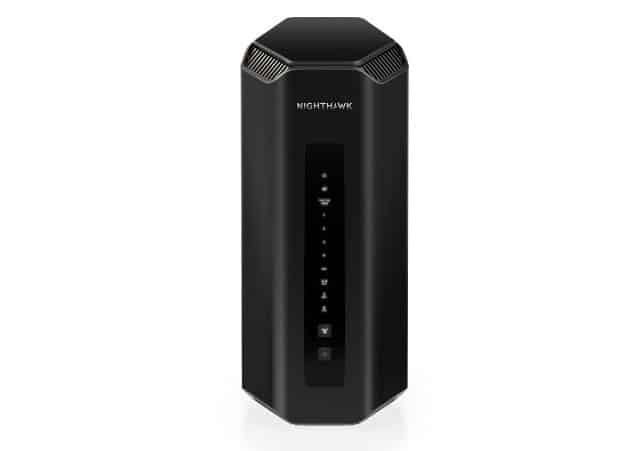 NETGEAR shares specifications below.
Heigh: t11.09in (281.70mm)
Width: 4.88in (124.03mm)
Depth: 5.59in (142mm)
Weight: 3.61lb (1.635kg)
WiFi Coverage: Up to 3,500 sq. ft. (325 sq. meters)
Speed: 19Gbps (1 + 6 + 12)
WiFi Bands: 2.4GHz BE: 4x4 (Tx/Rx) 4096-QAM 20/40MHz, up to 1.4Gbps5GHz BE: 4x4 (Tx/Rx) 4096-QAM 20/40/80/160MHz, up to 5.8Gbps6GHz BE: 4x4 (Tx/Rx) 4096-QAM 20/40/80/160/320MHz, up to 11.5Gbps
Processor: Quad-core 2.6GHz processor
Memory: 512MB NAND Flash and 1GB RAM
Antenna: Eight (8) high performance internal antennas with high-powered amplifiers
Ports: One (1) 10Gbps Internet port Ability to aggregate the Internet port and a LAN port to provide up to 2Gbps speed One (1) 10Gbps Ethernet LAN port Four (4) 10/100/1000Mbps Gigabit LAN ports Ability to aggregate two Gigabit LAN ports to provide up to 2Gbps speed One (1) USB 3.0 Type-A for network storage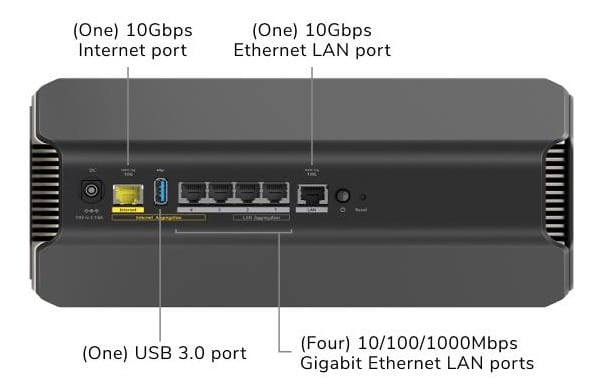 So, how much does the Nighthawk RS700 Wi-Fi 7 router actually cost? NETGEAR is asking $699.99, pricing it out of reach for most consumers. With that said, since there is a lack of Wi-Fi 7 devices on the market, there isn't really a good reason to buy this router when it launches in Q2 of 2023. You'd be wise to wait a while for prices to come down. Really, such a device is only appropriate for early adopters and those who enjoy bragging rights.
If money isn't an obstacle for you, you can pre-order the RS700 here now.