ForgeRock launches password-free enterprise identity platform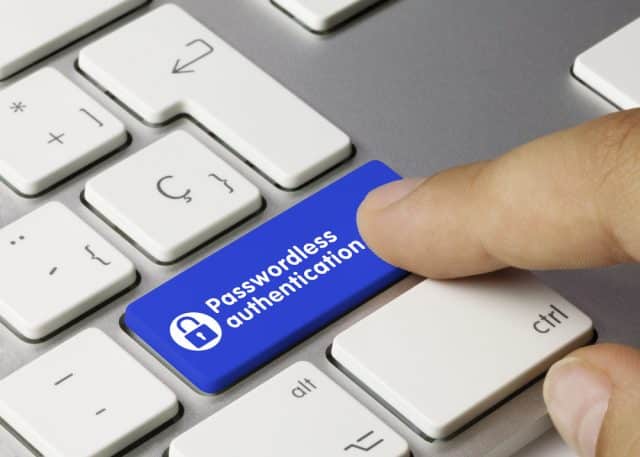 People have been predicting the end of the password for a very long time, yet they still remain key to securing access to many systems.
Maybe the end is edging just a bit closer though as ForgeRock announces Enterprise Connect Passwordless, a new passwordless authentication solution that eliminates the need for users to interact with passwords inside large organizations.
According to Gartner, by 2025, more than 50 percent of workforce and more than 20 percent of customer authentication transactions will be passwordless, compared to under 10 percent today.
"The move to passwordless authentication will fundamentally change every digital experience on the planet, starting with the most common experience of all -- logging in," says Peter Barker, chief product officer at ForgeRock. "With the addition of Enterprise Connect Passwordless, ForgeRock is the only solution to offer a full spectrum of passwordless capabilities that help employees and consumers say goodbye to remembering their passwords."
Developed through ForgeRock's strategic partnership with Secret Double Octopus, the new solution is integrated into the ForgeRock Identity Platform. It protects the most commonly used and vulnerable enterprise resources such as servers, workstations, remote desktops, and VPNs. It also helps large enterprises proactively defend against costly cyber-attacks and unauthorized access by providing a passwordless experience to legacy applications, systems and services. In turn, organizations can deliver an employee experience that empowers people to access their information without needing to know a password.
Enterprise Connect Passwordless uses next generation identity orchestration capabilities that allow enterprises to easily design and implement passwordless login and access tailored to their unique security and experience needs. This means organizations have the freedom to move to passwordless at their own pace without it being an 'all or nothing' experience.
Enterprise Connect Passwordless augments the company's existing passwordless capabilities and will be available from the second quarter of this year. You can find out more on the ForgeRock site.
Image credit: Momius/depositphotos.com