Microsoft has rebuilt Teams from the ground up to make it faster and less resource-hungry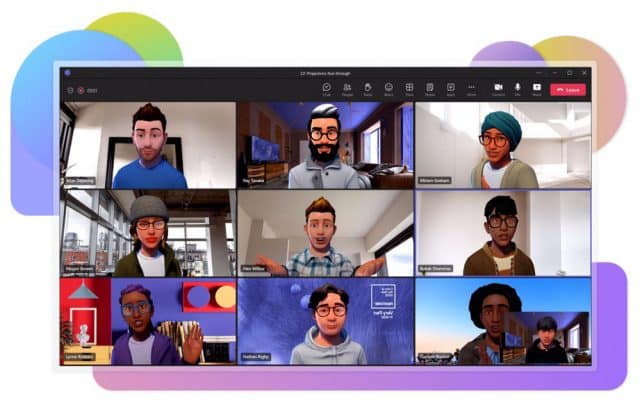 Microsoft has launched a public preview of the new Microsoft Teams app for Windows. The app is the result of a "reimagining of Teams from the ground up", with the focus very much being on performance. It is being heralded as "the new era of Microsoft Teams" and sees the app not only performing better, but also being simplified to improve ease-of-use.
At the same time, the company has also started the rollout of Avatars for Microsoft Teams. The new feature gives users a different way to present themselves in online meetings -- a highly customizable 3D avatar instead of video.
See also:
In releasing this significant update to Teams, Microsoft has shared numerous statistics about the improvements that have been made. Installing the app may not be something that most people do more than once, but this is now three times faster than before. The company also says that Teams launches up to twice as quickly, that users can join a meeting in half the time, and that switching chats and channels is up to 1.7 times faster.
The updated version of the app is also much more efficient, occupying up to 70 percent disk space, and requiring half as much memory as previously. To back up its claims, Microsoft shares a video comparing performance between the old and new versions of Teams:
More information can be found about the app in Microsoft's blog post here. For now, the updated version of Teams is available in preview to commercial users, but will launch for more customers soon.
Launching the public preview of Avatars for Microsoft Teams, the company says that, "starting today, you can represent yourself the way you want with customizable avatars and reactions":
A day of hybrid meetings can be exhausting, especially when you're distracted by how you or your background looks. According to our research, video usage is highly correlated to meeting participation, inclusiveness, and effectiveness. However, only ~30 percent of participants meet with their video on. Avatars for Microsoft Teams offers an alternative to the current binary option of video or no video. Avatars for Teams gives you that much-needed camera break, while still allowing you to collaborate effectively. Include more people in the conversation -- whether they need a break due to video fatigue, are joining from a different time zone, or just feel more comfortable with their video off.
You can check out how avatars look in the video below:
More information is available here.