Ubuntu 23.04 Lunar Lobster makes for easier enterprise deployment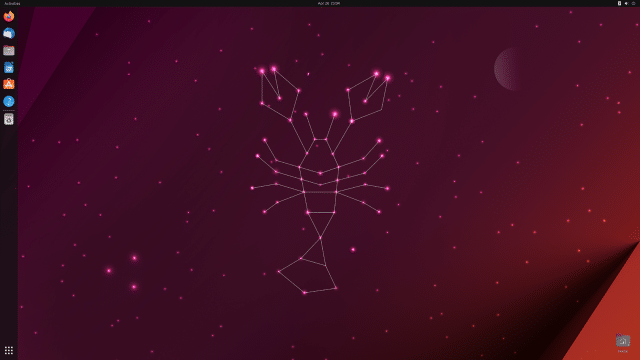 From today, Ubuntu 23.04 (Lunar Lobster) will be available for download, publisher Canonical has announced. The release marks a significant step forward for enterprise deployment and customization.
A unified Ubuntu server and desktop installation engine, Subiquity, supports the same autoinstall configuration workflows for both desktops and servers, making life easier for admins. The Ubuntu 23.04 installer has a refreshed user interface with a modern but familiar first-time user experience, along with new enterprise management capabilities.
Ubuntu Desktop 23.04 also becomes the first and only Linux distribution to provide native user authentication with Azure Active Directory (Azure AD) enabling users on Microsoft 365 (M365) Enterprise plans to authenticate Ubuntu Desktops with the same credentials they use for M365 or Azure.
In addition, it delivers the latest toolchains and runtimes for Python, Java, Go, C, C++, Rust and .Net to ensure the most up to date experience for innovators and enthusiasts. QEMU allows developers to emulate their applications on multiple architectures and the latest release includes new hardware support for a range of armhf, arm64, Risc-V and s390x devices.
Desktop snaps have gained a new refresh awareness capability. Updates for running snaps download in the background and are applied automatically when the app is closed. Users and administrators can also pause automatic updates of specific snaps for as long as desired.
Ubuntu 23.04 includes GNOME 44, which delivers further usability improvements with a focus on new quick settings options for Bluetooth device management and dark mode.
There's good news for gamers as well as enterprise users, the early access beta Steam snap is now promoted to the stable channel. The Steam snap bundles key dependencies to run both new and older titles without the need to enable and manage additional PPAs. This includes 32-bit libraries and cutting edge Mesa drivers.
"This Ubuntu milestone release demonstrates our progress in raising the bar for the enterprise developer desktops, thanks to our best-in-class Linux integration with Active Directory Domain Services and now Azure Active Directory", says Mark Shuttleworth, CEO of Canonical. "Our expanded investment in Ubuntu gaming means your downtime is just as satisfying."
Downloads will be available later today on the Ubuntu site.