Plugable launches PS-EPR-140C1 140W USB-C GaN power adapter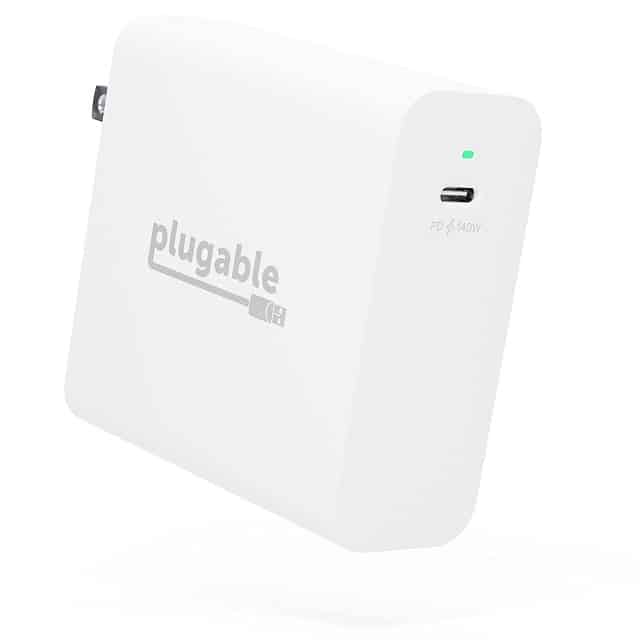 Ladies and gentlemen, it's time to break up with your slow and outdated laptop charger, because Plugable has just released a new 140W USB-C power adapter that should be faster and more efficient than your current one!
The Plugable USB-C Power Adapter (PS-EPR-140C1) is a powerhouse, featuring GaN and Extended Power Range (EPR) technology that will blow your mind. Not literally, of course, because safety is a top priority for Plugable. But it will definitely blow your previous charger out of the water.
This charger is designed for the modern age of computing, where speed and efficiency are everything. With the ability to safely charge your USB-C device at more efficient speeds, you'll be up and running in no time. And with the latest GaN technology, this charger is smaller, more energy-efficient, and has lower heat dissipation than traditional chargers.
But don't just take our word for it -- Plugable tested this bad boy out with a 16-inch MacBook Pro and found that it can charge from 0 percent to 50 percent in under 30 minutes, with a full charge in less than 90 minutes. That's right, you can juice up your laptop while making a sandwich and still have time to eat it.
And if you're worried about compatibility with future devices, fear not. Plugable has designed this power adapter with consideration for the increased power needs of future devices. So you can rest easy knowing that this charger will keep up with the times.
Now, you may be thinking, "But what about all the cheap chargers on Amazon? Can't I just get one of those?" Well, sure, you could. But why risk it when you can have a high-quality, safe power adapter with UL, FCC, and DOE certifications? Plus, with the current $10 off coupon, you can snag this charger for only $59 on Amazon here.
Please note: Some of the above links may be affiliate links, meaning we, or our writers, may receive payment if you purchase one of these items (or other items) after clicking on them.