Open source JunkCtrl removes unwanted stock apps from Windows 11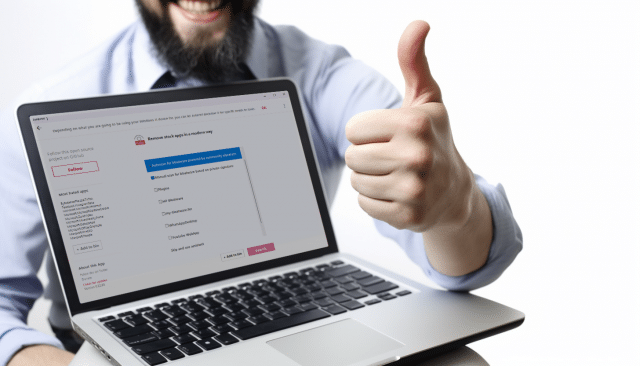 Windows 11 comes bundled with a lot of stock apps that you probably have no use for. You can manually remove most of these with no issue, but the new open source JunkCtrl tool simplifies the process.
Created by Belim, the developer behind Windows tools like ThisIsWin11 and BloatyNosy, JunkCtrl doesn't require installation, and can clean up your Windows in a couple of clicks.
SEE ALSO: deepin Linux V23 can replace Windows 11 on your PC
Just run the program and click on Search and it will present you with a selection of stock apps on your machine. Select any you don't require and click the Add to Bin button.
On the left you'll see a list of Most Hated Apps. Click the Add to Bin button below those and they'll be removed instantly.
Announcing the release, Belim says:
It's here.
Its mission: removing junk, and it's really good at it.

The currently released version has been completely overhauled at its core and enhanced with a new plugin function. This allows for creating junk comparisons (creating own junk, bloatware categories) and almost automated deletion of apps until not a single app remains on Windows 11 anymore. ?

This app can greatly help declutter beautiful Windows 11. (Please use this one ONLY for Windows 11. For Windows 10, BloatBox is still available.)
It's maybe unnecessary if you use BloatyNosy on W11 since it also has an uninstaller, but this one goes further and could potentially take on more in the future. I'll focus only on BloatyNosyApp and the newly completed one.
Perhaps a part of Cleanmgr+ could be brought into Junkctrl. I never managed to fully migrate Cleanmgr+ to .Net

The only thing missing for Junkctrl now is an app icon. If you have any suggestions, please let me know.
You can find out more about JunkCtrl and download the software here.