Microsoft is building an 'open store that is ready for the new AI era'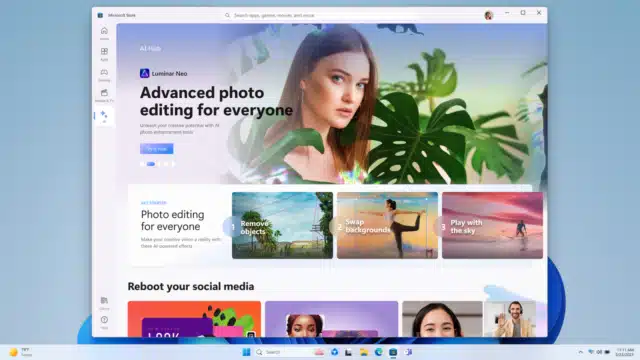 Today, at its Build developer conference, Microsoft surprised no one with the news that it is betting big on the power of artificial intelligence.
The most exciting news was undoubtedly the announcement of Windows Copilot for Windows 11, but the company is also bringing AI to the Microsoft Store.
Announcing this innovation, Microsoft says:
The world around us is changing every day. As AI disrupts existing workflows and creates exciting new opportunities for customers, we see an opportunity to evolve and think differently about the role of the Microsoft Store on Windows. It's not just a place to download an app or a game, but rather, it should serve as a resource to educate customers about how they can be more productive, achieve their tasks, and discover new content.
Central to this is the creation of a new AI Hub, a curated section in the Store that aims to promote the best AI experiences built by Microsoft and third party developers.
Users will be able to access a range of AI tools from companies working in this space, and it will expand significantly over time.
AI also features elsewhere throughout the Store. Visitors will be able to see at a glance the topline details of any apps that interest them thanks to a new AI-Generated review summary .
App developers will also be able to use AI to suggest and generate tags for their apps to make them easier to find.