Microsoft's Windows Copilot brings the power of AI to Windows 11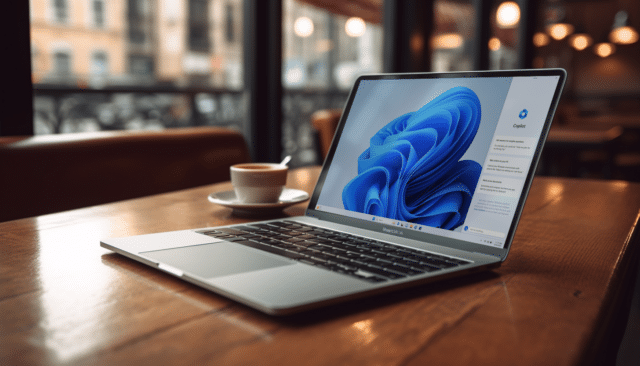 At its Build developer conference today, Microsoft announced plans for Windows Copilot, bringing centralized AI assistance to Windows 11.
That's not the only place that Microsoft is introducing AI to its products either -- the company is also introducing new AI features and experiences to the Microsoft Store, and extending Bing Chat plugins to Windows.
Announcing Windows Copilot, Panos Panay, Chief Product Officer, Windows and Devices said:
We're thrilled to introduce Windows Copilot. Windows is the first PC platform to provide centralized AI assistance for customers. Together, with Bing Chat and first- and third-party plugins, you can focus on bringing your ideas to life, completing complex projects and collaborating instead of spending energy finding, launching and working across multiple applications.
He went on to explain:
Invoking Windows Copilot is familiar and easy -- the button is front and center on your taskbar -- simple to find and use. Once open, the Windows Copilot side bar stays consistent across your apps, programs and windows, always available to act as your personal assistant. It makes every user a power user, helping you take action, customize your settings and seamlessly connect across your favorite apps. The things you love about Windows -- copy/paste, Snap Assist, Snipping Tool, personalization -- they are all right there for you, along with every other feature on the platform, and they only get better with Windows Copilot. For example, you can not only copy and paste, but also ask Windows Copilot to rewrite, summarize or explain your content.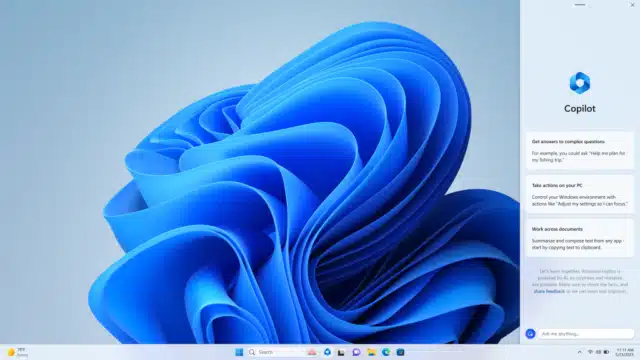 You will be able to ask Windows Copilot a range of questions, ranging from the simple to the more complex.
Windows Copilot will start to become available in preview for Windows 11 in June.