YEYIAN launches 850W/1000W Pegasus power supplies for gamers and enthusiasts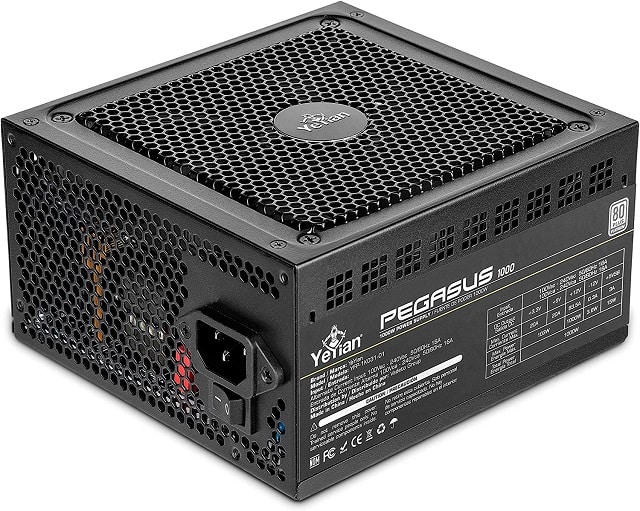 In the realm of high-performance gaming and professional PCs, power is everything. And now, YEYIAN GAMING is ready to unleash its latest creation, the PEGASUS ATX 3.0-certified power supplies, designed to meet the energy needs of the most demanding gamers and PC enthusiasts out there.
Imagine having a power supply that combines reliability, efficiency, and sheer power—well, the PEGASUS PSUs do just that. With their 80 PLUS Gold and Platinum certifications, these power supplies offer nothing short of optimal performance and minimal energy waste. Boasting wattages ranging from 850W to 1000W, they're more than capable of handling the power-hungry beasts lurking within your gaming rig or professional workstation.
The PEGASUS PSUs are built using top-quality Japanese capacitors, ensuring a level of durability that even the gods of Olympus would envy. But that's not all; these power supplies come equipped with a 140mm hydraulic bearing fan, which not only ensures long-lasting performance but also operates with the grace and serenity of a mythical winged creature.
One of the standout features of the PEGASUS PSUs is their unique, fully modular design. With low-profile flat cables that make cable management a breeze, these power supplies are a dream come true for gamers who demand nothing but the best. Say goodbye to tangled cable nightmares and hello to a sleek and organized gaming setup.
Frank Lee, the VP of YEYIAN GAMING, expressed his enthusiasm about the new PEGASUS PSUs, stating, "Our new 80+ Platinum 1000W and Gold 850W PEGASUS power supply is the result of our continuous innovation and commitment to delivering quality to our gamers. It's inspired by PEGASUS, the winged war horse from Greek mythology, representing our ideal for creating a powerful and reliable PSU that can fly high and soar above all other rivals."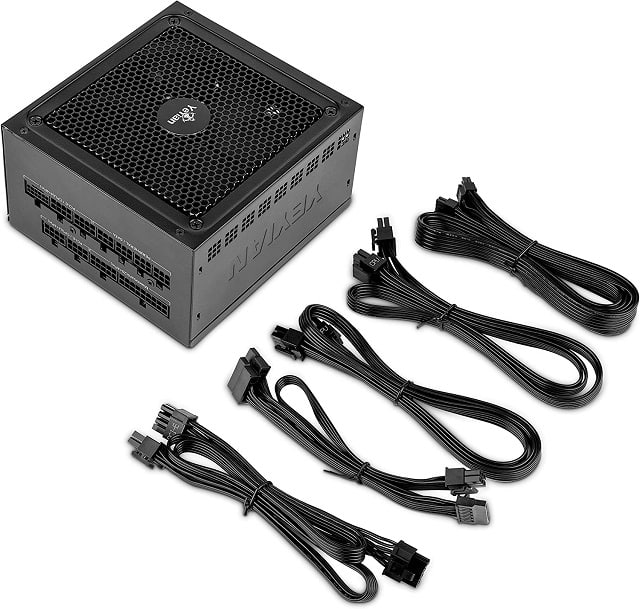 But power is just the beginning. The PEGASUS PSUs also boast ATX 3.0 certification and PCIe 5.0 compliance, ensuring excellent compatibility with the latest and most advanced systems on the market. Whether you're powering a gaming rig equipped with the mighty NVIDIA GeForce RTX 40 Series graphics cards or a professional workstation brimming with multiple drives and devices, the PEGASUS PSUs have got your back.
And let's not forget about cooling—the PEGASUS PSUs come with a 140mm fluid dynamic bearing cooling fan that offers unparalleled tranquility and stability. For those moments when you need absolute silence, the Zero RPM mode kicks in, turning off the fan at the lowest system loads and providing near-silent operation. It's like having the stealth and grace of PEGASUS himself within your PC.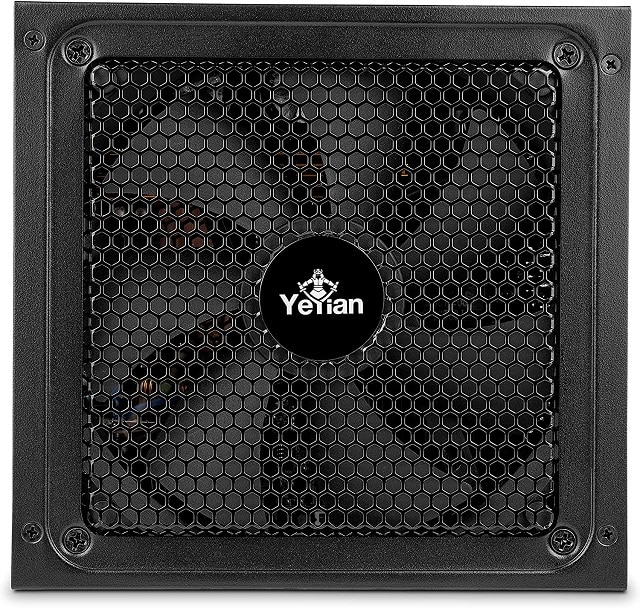 Efficiency is a priority with the PEGASUS PSUs. With 80 PLUS Gold and Platinum certifications, these power supplies can deliver up to 90 percent efficiency at typical loads, saving you both energy and money. Plus, they're built with 100% high-quality Japanese electrolytic capacitors, ensuring long-lasting performance and durability.
Safety is a top concern too. The PEGASUS PSUs come equipped with multiple protections, including OVP (Over Voltage Protection), UVP (Under Voltage Protection), SCP (Short Circuit Protection), OPP (Over Power Protection), NLO (No Load Operation), SIP (Surge and Inrush Protection), OCP (Over Current Protection), and OTP (Over Temperature Protection). So you can game with peace of mind, knowing that your precious PC components are shielded from harm.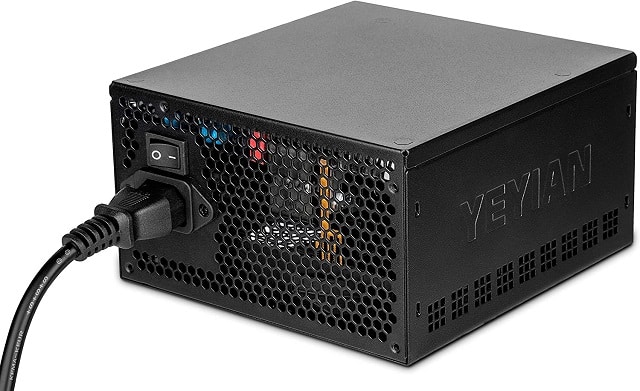 Rest easy knowing that the PEGASUS PSUs are fully compatible with all current YEYIAN GAMING cases, as well as the most popular cases in the market. Say goodbye to compatibility woes and enjoy the seamless installation and operation of these mighty power supplies. Plus, with a dimension of 150 x 160 x 85mm, they fit perfectly into your system, providing the power you need without sacrificing valuable space.
The PEGASUS 850W/1000W PSU comes with a 10-Year Limited Warranty. Crafted for system-demanding gaming desktop PC builds, these power supplies combine exceptional durability and performance. So gear up, embrace the power of PEGASUS, and elevate your gaming experience to new heights with the PEGASUS ATX 3.0-certified power supplies from YEYIAN GAMING.
The power supplies can be purchased using the links below.
Please note: Some of the above links may be affiliate links, meaning we, or our writers, may receive payment if you purchase one of these items (or other items) after clicking on them.