Microsoft starts the roll out of Moment 3 update to Windows 11 users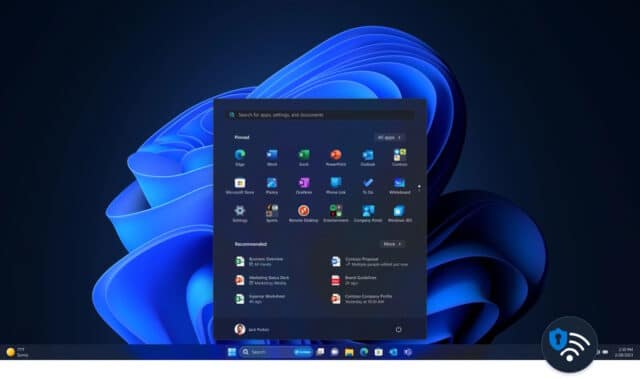 The wait for the next big update to Windows 11 is over; Microsoft is commencing the rollout of Moment 3 today -- but only for those who seek it out.
The company is making this significant update to the operating system available as part of its monthly update previews, and Moment 3 sees the arrival of an impressive number of new features and options. The update also makes significant improvements to privacy, security and accessibility options. Here's what you need to know.
See also:
For added security, there is a new VPN indicator in the taskbar, as well as Pluton chip support. There is also, in preview, token protection for sign-ins, which allows applications and services to cryptographically bind security tokens to the device.
Another preview feature is Windows 365 Boot, which Microsoft describes as follows:
Windows 365 Boot enables you to log directly into your Windows 365 Cloud PC and designate it as the primary Windows experience on the device. When you power on your device, Windows 365 Boot will take you to your Windows 11 login experience. After you login, you will be directly connected to your Windows 365 Cloud PC with no additional steps in between. This is a great solution for shared devices, where logging in with a unique user identity takes you to your own personal and secure Cloud PC.
New isolation capabilities for Win32 apps help to reduce the risk of security breaches, but Moment 3 is about more than just security. Fans of widgets will enjoy the redesigned widget board which features a larger layout.
The update also adds support for Bluetooth Low Energy Audio, and expands the availability of live captions for audio and video to include more languages and regions.
Microsoft explains how to get hold of Moment 3, as well as reiterating that features will roll out to users on a gradual basis -- meaning that you might get the update now, but not feel all of the benefits immediately:
We are committed to delivering continuous innovation more frequently to Windows 11. Many of the new privacy, security and accessibility features and experiences will start to become available [today]. Windows 11 devices will get new functionality at different times through several servicing technologies, and we will be gradually rolling out some of these new features over the coming weeks initially via controlled feature rollout (CFR) to consumers. These features will be enabled by default in the June 2023 optional non-security preview release for all editions of Windows 11, version 22H2. Consumers with eligible devices running Windows 11, version 22H2 who are interested in experiencing these new enhancements now can choose to do so by opening Windows Update settings (Settings > Windows Update) and selecting Get the latest updates as soon as they are available and setting the toggle to On.
More details are available in this blog post from Microsoft.