Between a rock and a hard place: Privacy vs Personalization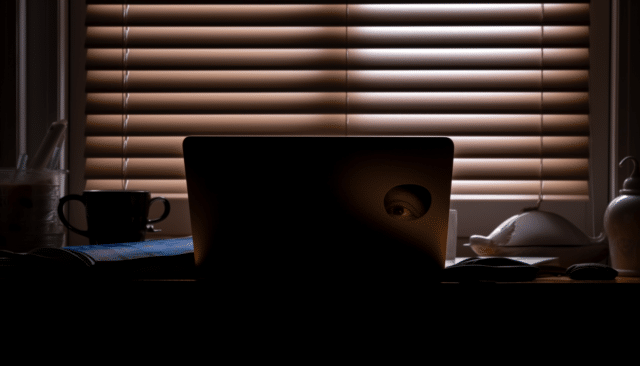 A survey by Deloitte reveals that as many as 79 percent of people are ready to share their data if they see obvious value in doing so. However, people also need to know that their data privacy is taken seriously. For companies at the cutting edge of personalization in technology and marketing, this means reassuring customers that their data will be kept safe and used transparently and for their own benefit.
While personalization and privacy may seem diametrically opposed, it is possible for businesses to achieve both and prosper. We can compare the privacy versus personalization dilemma with the legendary myth from Homer's Odyssey, Scylla and Charybdis. These two sea monsters presented a perilous choice to our hero Odysseus, who needed to creatively navigate a route between the two. In the same way, businesses must carefully maneuver between the need for privacy and an ever-deeper demand for customized services.
New solutions need to be led by data science and a minimalistic set of data rules that can build personalization without breaking any privacy barriers when collecting personal information from the user. However, the development of artificial intelligence (AI) has resulted in personalization and predictive analytics exploding at an unforeseen scale. With AI making decisions, consumers can benefit from a more personalized experience, but this can come with a heavy cost in terms of privacy.
Turning personalization challenges into opportunities
Scaled personalization relies on collecting and activating all available customer data, which companies had relative freedom to do until recently. However, with the EU's General Data Protection Regulation (GDPR), what counts as consent to data use has become more complex and uncompromising. Many see GDPR as a curb on personal data processing and a hurdle to creating seamless, personalized experiences for prospects whose interactions with a brand are constantly interrupted by recurring consent messages and pop-ups.
Industry insiders, however, see it the other way round. They believe that a strong emphasis on data privacy protection can make personalization antifragile, allowing it to thrive no matter the restrictions. By no means do GDPR and other privacy regulations forbid data collection and use. Rather, they ensure that personal information is obtained legitimately and is only used with its owner's consent. That means that consumers know we are taking their data seriously and, as noted above, 79 percent of people are ready to share their data if they see clear value in doing so.
At the end of the day, it is incumbent on organizations in different verticals to act ethically and ensure that in the battle of privacy vs personalization, they know how to navigate these treacherous waters. Let's take a look at some key verticals and how the debate affects them.
Fintech
The rise of data-driven apps rely and are driven by the customer data and insights shared. For example smart banks that are taking the lead in utilizing gamification to drive customer loyalty, build trust and upsell to more customers. Games appeal to people's desire for fun, entertainment, simplicity, social interactions, rewards, and competition, and have a strong appeal to the digital savvy Millennials and Gen Zs.
To ensure privacy rules are upheld, many banks and financial institutions have set up research labs to develop their own AI algorithms and approaches to balance the challenges of privacy vs personalization and develop ethical methods to educate and reward customers for providing data. Gamification is one of those, because users can share their behavior and habits by doing trivial actions (what game actually is) without actually sharing their data like transactions, location, or browsing history.
Mobility
Navigating on foot or in the car requires location-based tracking which can easily be linked to local services, stores, and products. Modern systems 'study' our trips, track the places we visit, and then 'dump' this data to marketing companies, which provide contextual advertising.
Education
EdTech offers a host of ways to interact: take a test or quiz; build a virtual library; assess career goals; and so on. The AI-powered system can then recommend subjects to study, books to read, and ways to boost education and career development.
For example,  Intellias has been working with a statewide education provider to develop a digital ecosystem for educators to personalize teaching in public schools and improve student outcomes. AI/ML, cloud and big data has been applied to create content personalization and tailor an individual teaching approach based on personal preferences, the qualifications of teachers and academic strengths and natural abilities of students.  The most advanced AI features enable tailoring & retention of learning paths, student profiling for better recommendation, chat bot, content analysis and ML-based dynamic audience discovery.
Retail
Undoubtedly the sector which benefits most from personalized marketing. From free in-store WiFi to geolocation monitoring and online shopping, retailers can track you in multiple ways, mining rich seams of personal data that allow them to craft carefully targeted messages and adverts. Even offline, technology can still monitor your phone when you're in the mall, while cameras track where you go, what you touch, and what you buy or put back.
Balancing Privacy vs Personalization
It is clear that across multiple sectors, personalized marketing is becoming ever more sophisticated and consumers are perhaps becoming more used to it. However, privacy remains a key concern. Regulation in this area will therefore continue to increase, with more and more government-imposed constraints and limitations banning the collection of certain data. Perhaps collecting data from WiFi users will soon be prohibited, for example.
It is of utmost importance to define and develop a methodology to find the minimum set of data rules to achieve the optimal level of personalization. Personalization measurement tools and methodological frameworks based on AI and data science that can assess the correlation between personalization and privacy, and the dependency between the level of information you can get from the user and the amount of personalization you can give to them.
The challenge for all these industries is thus to continue offering personalization while remaining on the right side of the law in the face of increasing limitations.
Image Credit: Wayne Williams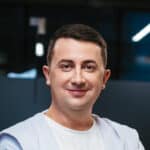 Roman Pavlyuk is Vice President, Digital Strategy at Intellias.