Microsoft updates Paint for Windows 11 with dark mode option, new settings and more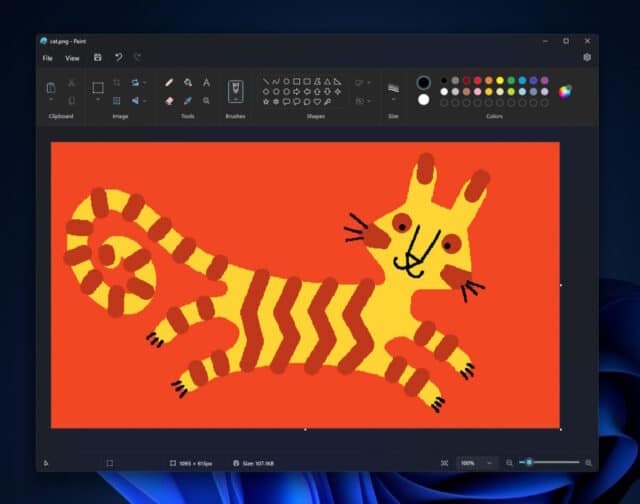 The Paint app that is built into Windows is much-maligned but, while it could hardly be considered a Photoshop-killer, much of the criticism really stems from the state of the app several years ago. Paint may not make it into the toolbox of a serious designer, but it has undeniably come on in leaps and bounds over the years.
And now Microsoft is treating Windows 11 users to an updated version of the not-quite-as-limited-as-you-might-think graphics tool. Among the new features are updated zoom controls and a much-requested dark mode option.
See also:
The update takes Paint up to version 11.2304.17.0, and it is first being made available to Windows Insiders on the Canary and Dev channels. Microsoft boasts that it "includes a good set of changes and improvements we think the community will enjoy".
The arrival of dark mode is something that will be welcomed by many, with Microsoft pointing out that -- like many other apps -- Paint will default to whatever setting is in place in Windows, but this can be overridden.
The company also details changes made to the design of the much-loved app:
We updated the "Image Properties" dialogs to match the style of the new Windows 11 design and fit in with the new Paint app backdrop as well as many accessibility and usability improvements to dialogs throughout the app. We have also improved access key and keyboard shortcut support throughout the app for improved accessibility and productivity with keyboard.
Other changes include an updated zoom control that allows for greater precision. Full details are available in a blog post about the update here.