New Microsoft Mac Admins community now available for IT pros using Microsoft products on Apple devices in the enterprise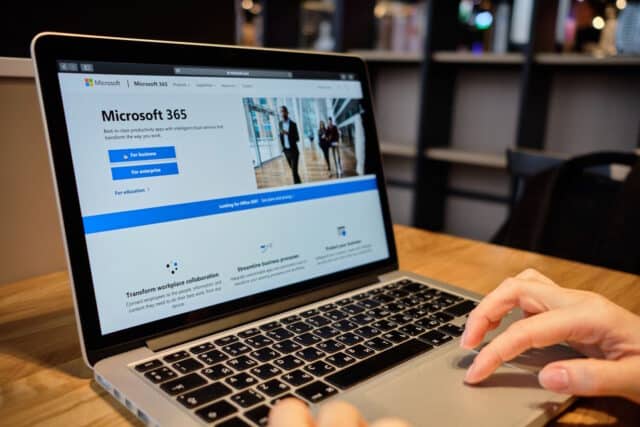 Acknowledging that not everyone in the world uses a PC, Microsoft has launched a new tech community for people using its products in conjunction with Apple hardware. Called Microsoft Mac Admins, it is described as an "online community for IT professionals who are passionate and knowledgeable about using Microsoft products on Apple Mac devices in the enterprise."
The launch comes as growing numbers of organizations use Microsoft Intune and other products from the company to manage Macs in the enterprise. Microsoft says that the aim of the community is to give Mac admins a way to "connect with other users, share experiences and best practices, learn from experts and peers, get help with common issues, and be inspired by the latest innovations."
See also:
Microsoft says that the community and its resources are ideal for those who are new to using Microsoft 365 for Macs and seasoned professionals alike. The company stresses, however, that it is not a substitute for official product support from Microsoft, rather a peer-to-peer platform for informal discussions and knowledge sharing.
Announcing the launch of the new community, Microsoft says:
We were inspired to create this community based on feedback from many organizations who have adopted Microsoft 365 products, including Microsoft Intune, to manage Macs in the enterprise. Mac management has been a focus for Microsoft 365 that is demonstrated in the macOS capabilities offered and we continue to see phenomenal growth and customer-interest in macOS management. So, we wanted to provide a platform where organizations, and specifically the IT community, can showcase their achievements, exchange tips and tricks, and collaborate with other Microsoft 365 or Intune administrators around the world.

The community is open to anyone who has a Microsoft 365 account and wants to join the conversation on Microsoft Viva Engage. You can ask questions, offer solutions, provide feedback, and participate in discussions on various topics related to your Microsoft 365 experience on Macs. You can also browse through the existing posts and comments to discover solutions and advice that might help you with your own challenges. The Microsoft Mac Admins community is moderated by members from the Microsoft Intune product team.
You can access Microsoft Mac Admins here, but Microsoft points out that in order to join the community, you'll need to email [email protected] and provide a Microsoft 365 email address.
Image credit: Gesrey / depositphotos