Microsoft releases new Windows Backup app for Windows 11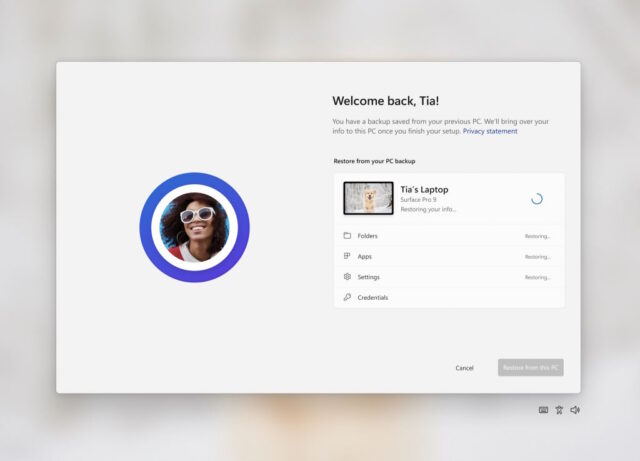 Microsoft has unveiled a new backup app for Windows 11 designed to make it easier to move to a new computer, as well as speed up the process of resetting an existing PC.
Called simply Windows Backup, the app goes far beyond merely creating a backup of files. The new utility also backs up and restores system settings as well as maintaining pinned apps in the Start menu and taskbar.
See also:
At the moment, Windows Backup is not available to all Windows 11 users as it forms part of the newly released Dev build of the operating system. The app can be found in Windows 11 Insider Preview Build 23466, and it will gradually filter down to other channels in due course, ultimately getting a mainstream release.
In a blog post about the new Dev build Microsoft talks about improvements to the backup and restore process:
Building on the app restore feature we announced last year, we are introducing additional backup and restore capabilities in this build to make moving to a new PC easier than ever and to help app developers retain users across this new PC transition. The goal of these changes is to land users on a desktop that feels familiar to them and get them back to productivity within minutes on their new PC.
The company adds:
Windows Backup app -- we're introducing this new app to quickly get your current PC backed up and ready to move to a new PC.
App pins -- your Store apps from your prior PC will be pinned where you left them, both on taskbar and in the Start menu.
Settings -- Settings from your previous device will restore to your new PC to help you get back into the flow as quickly as possible.
Find out more about Windows Backup and the latest Dev build of Windows 11 here.