WinUAE 5 Amiga emulator delivers UI and emulator improvements, numerous bug fixes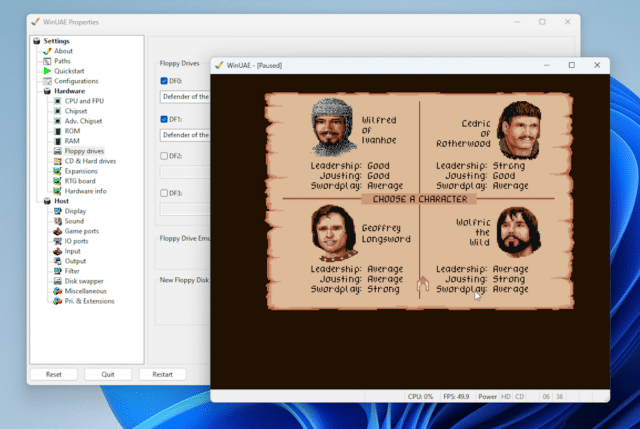 WinUAE 5.0.0, the Windows port of the celebrated UAE Amiga emulator, has been released. Also available in 32-bit form, the new release focuses on squashing numerous bugs across recent and older release cycles, but also delivers several UI and underlying emulator improvements too.
The user interface gains several new features: new KS ROMs have been added to the ROM scanner, while users also gain options via the Pri. & Extensions tab to disable keyboard and game controllers when the mouse hasn't been captured by WinUAE.
There are new custom data path configurations added to the Paths panel, while users can now bring the GUI window on top of the emulator by pressing F12 or with a double-click of the left mouse button. Users can – while the emulator remains in focus -- dismiss the GUI by pressing Escape.
Improvements to the emulator have also been made -- 1.5M Chip RAM size is now supported under all configurations except when JIT is enabled. There's also screen rotation support for American Laser games.
The programmed native display mode support has also been improved, along with the automatic aspect ratio correction feature. The handling of keyboard reset has also been changed to allow users to keep the Amiga system held in reset for as long as the relevant keys are being held down.
The new release also fixes a host of bugs across both recent (WinUAE 4.9/4.10) and older builds. There's a fix for the CIA synchronise clock drift as well as numerous GDI mode bugs, while integer scaling should now work correctly in Overscan+ and higher modes.
For a complete list of changes, fixes and new features, check out the program's own extensive release notes.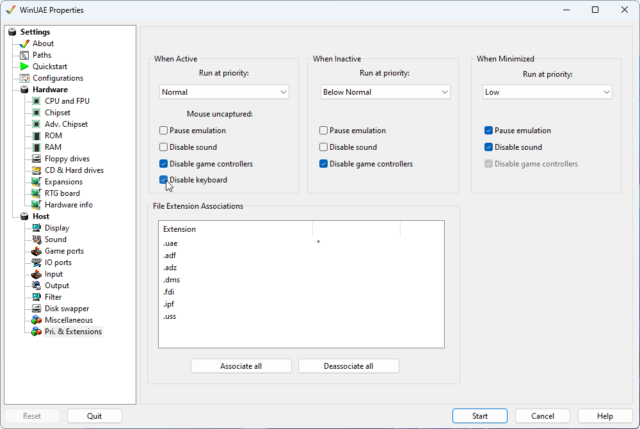 WinUAE 5.0.0 is available now as a freeware download for both 32-bit and 64-bit flavors of Windows. Users will need to source their own copy of the Amiga ROM as well as any games or other tools.