Microsoft is quietly rolling out Bing Chat support to web browsers that rival Edge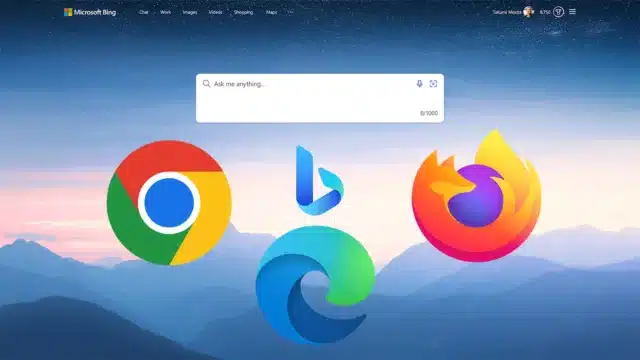 Thus far, Microsoft's artificial intelligence-powered Bing Chat has been exclusively available to users of the company's own Bing browser -- but this is starting to change.
Although there has been no official announcement, there have been numerous reports from users that they have been able to get Bing Chat to work without having to switch to Edge. Responding to queries about these reports on Twitter, Microsoft has now confirmed that it is gradually rolling out the AI-driven chat tool to different web browsers.
See also:
Given the current level of interest in artificial intelligence in general, and AI-powered chatbots like Bing Chat in particular, it is little surprise that Microsoft initially kept the tool as an Edge exclusive. The move not only gave the company a way to control and test the expansion of Bing Chat, but also served as a way to entice people into using Edge.
However, Microsoft clearly recognizes that Edge is quite some way from being the biggest browser on the market, and it makes little sense, long term, to force people to switch browsers just to use Bing Chat. As such, the growing number of reports from users that the tool is starting to work in different web browsers should come as little surprise.
Writing on Twitter over the weekend, Microsoft's Mikhail Parakhin confirmed that a rollout to other browsers is currently underway:
So far, Microsoft is remaining tight-lipped about which browsers it will ultimately make Bing Chat available to, and the company is also saying nothing about the time-scale or criteria behind the rollout.