Get 'Leadership Hacks: Clever Shortcuts to Boost Your Impact and Results, 2nd Edition' for FREE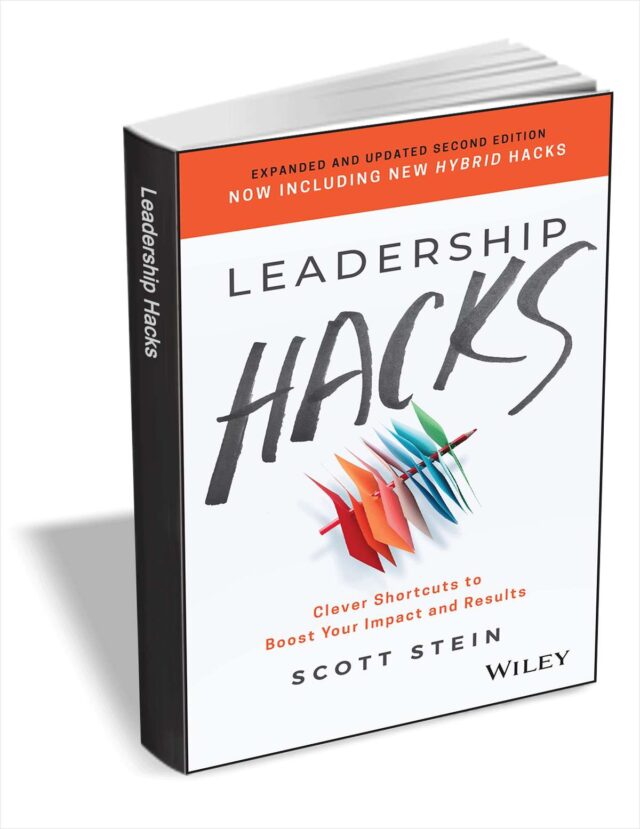 With rapid change and hybrid workplaces becoming the new way of working, leaders are struggling to achieve their outcomes. How do you stay ahead in the face of constantly shifting priorities, competitors, and deadlines? With this fully revised and updated edition of Leadership Hacks, you'll discover how to cut through the madness and get back to achieving results.
Author Scott Stein helps leaders -- from CEOs to frontline managers to small business owners -- identify ways to make a difference to the people they manage and the tasks they undertake. Here, he details proven hacks at every level: personal, one-on-one, team, hybrid and remote. With his tips, shortcuts and advice, you can rise above the daily deluge and make real progress.
SEE ALSO: Get 'The Python Book' (worth $46) for FREE
This is a book for leaders looking for the life, work, and business hacks that will help you manage and inspire others. Whether you're feeling burned out or thriving but still looking for better strategies to get things done and stay on top, this book will open your mind to new possibilities.
If you're leading a hybrid workforce, you'll especially love the hacks for keeping your people productive and reducing costs.
Identify what distractions slow you down
Fast-track your productivity to do more in less time
Streamline delegation so your people perform faster
Learn the communication and technology shortcuts that get faster results
Create and lead a hybrid workforce that increases performance.
Leadership Hacks shows you how to hack your day, shift your approach and boost your communication so you can lead in a more effective and efficient way, no matter where your team is.
Leadership Hacks, from Wiley, usually retails for $13 but BetaNews readers can get it entirely free for a limited time.
All you must do to get your copy for free is go here, enter the required details, and click the Download button.
The offer expires on June 21, so act fast.