WordPress' AI Assistant can write blog posts for you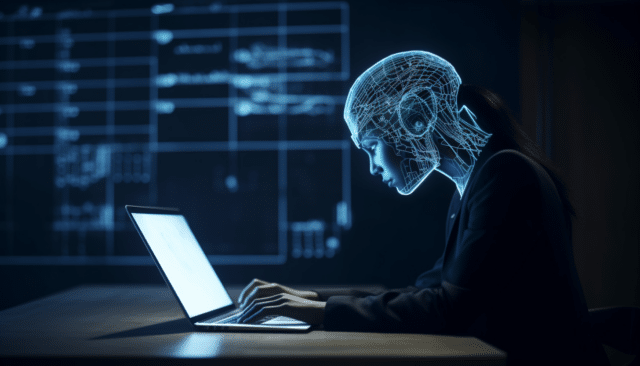 Canonical, parent company of the content management platform WordPress, announced the release of a new Jetpack tool. Called Jetpack AI Assistant, it is integrating a "creative writing partner" to WordPress.
The experimental feature is available on WordPress.com and all WordPress sites that use Jetpack. Jetpack is a subscription-based service that adds various plugins and tools to WordPress. These tools include spam protection, security protection, performance tools, and now also the AI Assistant.
AI Assistant
AI Assistant is available as a block in WordPress. Blocks are the building elements of articles and pages, and may be used to display images, text, lists and other types of content.
The new AI-powered tool may help writers produce blog posts. Writers may ask the AI to create content, e.g., a list of must visit destinations in Tokyo or a comparison of Windows 10 and Windows 11, and also create a title for the blog post.
The AI creates content based on the writer's instructions. Adjustments may be needed, but this is the case for any AI tool that is publicly available currently.
The AI supports different tones, from formal over passionate to humorous. Writers may select specific tones for articles and AI Assistant rewrites the article or paragraphs of it according to the specification.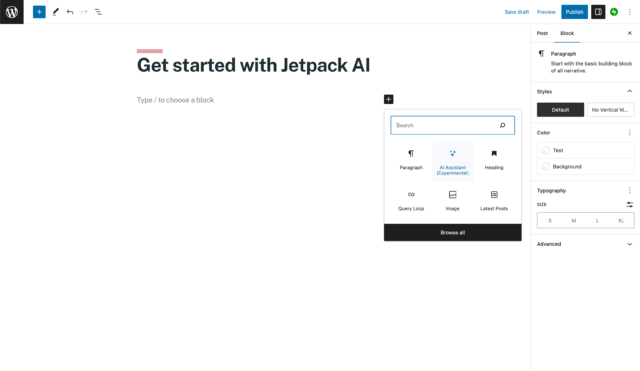 Besides content creation, AI Assistant may also translate content to one of the 12 supported languages, and correct spelling and grammar issues in articles.
Instructions on how to get started with the new Jetpack AI Assistant tool are available on the official Jetpack blog. All it takes is to update Jetpack to the latest version, as it includes the experimental AI Assistant feature.
To start using it, select the AI Assistant block on any page or post. Experienced users may use the shortcut /ai to create a new block immediately.
Writers may use some AI tools for free. Bing Chat and ChatGPT are available for free currently, and they may also be used for the tasks that AI Assistant supports. The integration in WordPress may improve usability and accessibility for some writers.
Jetpack's AI Assistant feature offers 20 free requests per month. Writers who need more may pay $10 per month to lift the limit and gain high-volume request access on top of that.