Best Windows apps this week

Five-hundred-and-forty-six in a series. Welcome to this week's overview of the best apps, games and extensions released for Windows 10 and 11 on the Microsoft Store and elsewhere in the past seven days.
Microsoft plans to retire the Cortana application for Windows 10 and 11 later this year. Cortana will live on in some of Microsoft's products for now, but it is clear that it won't play a major role anymore.
As always, if I've missed an app or game that has been released this week that you believe is particularly good, let me know in the comments below or notify me via email.
Discounts this week
The following list is a selection of the best deals. Make sure you check out the Store for all offers.
Some apps are discounted for more than one week. Only new apps and games are listed below. Check out the previous post in the series for past offers that may still be valid.
New or notably improved Windows apps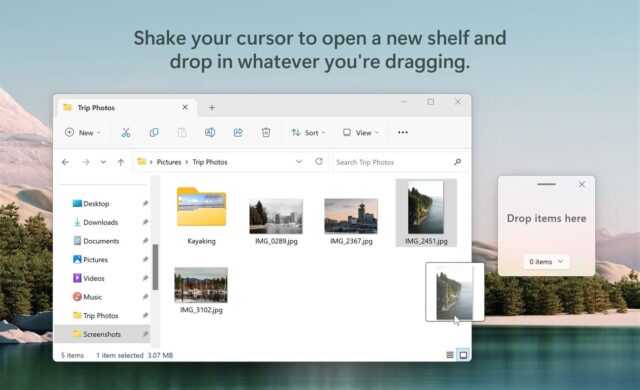 Dropshelf is a handy tool to collect files for copy jobs. It is especially useful when you need to copy files from multiple folders, as it can do so in one batch after all files have been selected.
The free version has a 3 second waiting time before more items can be added, the Pro version does away with the limit.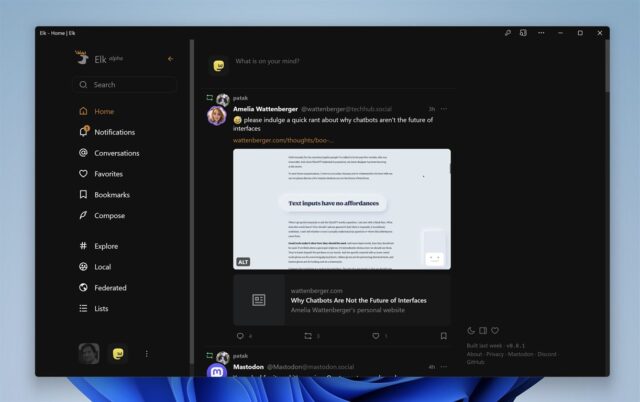 Elk is a third-party client for Mastadon. It is open source, supports multiple accounts, rich text posting, and a lot more.
Users can customize the interface, use markdown syntax for rich text formatting, and switch easily between different accounts.
Vivaldi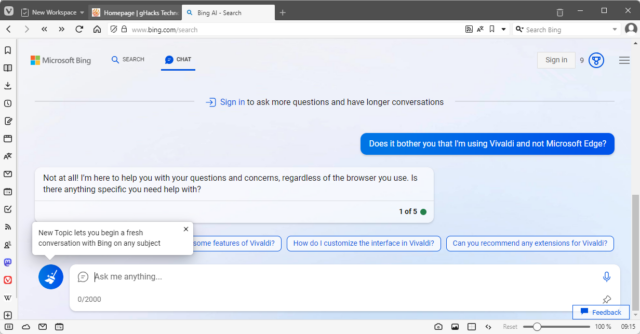 Vivaldi 6.1, a new version of the Chromium-based web browser, is masquerading as Microsoft Edge on Bing to enable access to Bing Chat natively. No more "use Edge" notification or the need to modify the user agent of the browser manually.