Forget Windows 12, Nitrux 2.9.0 Linux distribution should be your next OS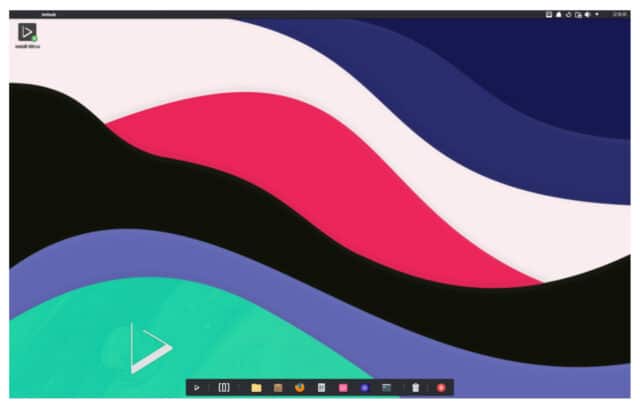 Ah, it's that time again folks. Nitrux, the up-and-coming Linux distro, is back with its newest update, Nitrux 2.9.0 "nu." While Microsoft might still be stumbling around trying to recover from their latest Windows mishaps, Nitrux is already picking up the pace and setting new standards in the world of operating systems.
Unlike the cluttered and often confusing Windows Update system, the "nu" in Nitrux 2.9.0's codename refers to the new "Nitrux Update System Tool." And it's here to make your life easier. This isn't some random, untested, and buggy update tool Microsoft likes to force on its users. Nitrux's new utility is a focused, minimalist approach to system updates that does what it's supposed to do -- update your system and provide a backup option for rollbacks. No bloatware, no unnecessary complications, just a simple, efficient way to keep your system up to date.
While Windows continues to be haunted by the ghost of security issues past, Nitrux keeps pushing forward in the right direction. In fact, the developers are very clear about this -- they don't claim that their distribution is "impenetrable" or "unhackable," as many software companies do. Instead, they welcome suggestions to improve security. In this day and age, humility and realism in the face of cybersecurity threats is refreshing, and frankly, it's a lesson that Microsoft could stand to learn.
But don't think that Nitrux is all about updates and security. The 2.9.0 release includes a host of software updates, bug fixes, and performance improvements. From the user interface to the core components of the system, everything has been upgraded to offer you a better experience. For instance, KDE Plasma has been updated to version 5.27.6, Firefox to version 114.0.2, and the AMD Open Source Driver for Vulkan to version v-2023.Q2.3. These updates ensure that Nitrux users will always have access to the latest and greatest tools and applications.
On the other hand, Windows updates are infamous for their ability to cause more problems than they solve. From bricking systems to wiping user data, it's a minefield of potential issues every time you hit that dreaded "update" button. It makes you wonder, why stick with a system that seems to be more focused on creating new problems than solving existing ones?
That's not all. Nitrux 2.9.0 brings in an array of new components to the distribution, including additional firewall rules for pairing with the KDE Connect mobile app by default, dbab - a DNSmasq-based ad-blocking utility, and even the NVMe multipath enabled for new installations by default. Compare that to Windows, where adding new features often means getting ready to deal with a host of new problems. Whether it's the infamous Blue Screen of Death or the endless reboot loops, Windows updates can be a real headache. With Nitrux, you get new features that actually work and enhance your computing experience.
The folks behind Nitrux have also shown that they're not afraid to cut the fat when necessary. They've removed components like the Latte Dock and the PulseAudio Equalizer LDSPA, citing stability issues and lack of active development. It's a bold move, but one that shows their commitment to providing a stable, reliable system for their users. If only Microsoft showed the same dedication to their users instead of pushing out half-baked features and updates that end up causing more harm than good.
Ultimately, Nitrux 2.9.0 looks to be a fantastic update. While Windows might be the default choice for many, the release of Nitrux 2.9.0 "nu" gives us a glimpse of a future where Linux doesn't play second fiddle to any operating system. It's time to forget about the upcoming Windows 12 and embrace the power of open source. In other words, it's time to switch to Nitrux! You can download the ISO here.