Plugable launches UD-4VPD USB4 Dual HDMI Docking Station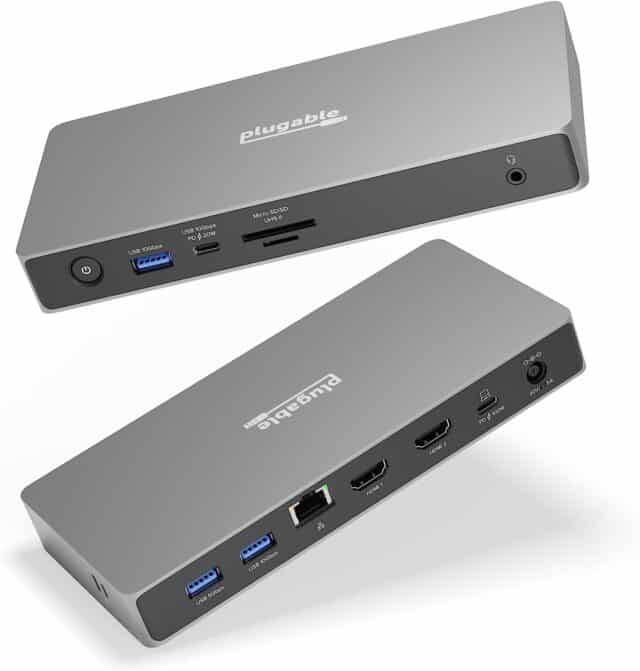 Today, Plugable releases its all-new UD-4VPD USB4 Dual HDMI Docking Station. Offering high-resolution displays and 11 ports via a 40Gbps USB4 bandwidth, this docking station promises to supercharge your work setup.
The UD-4VPD, currently retailing for $199.95 on Amazon with a limited-time $15 discount coupon, is designed to enhance productivity with its impressive display resolution options. Using the latest chipsets, it supports dual HDMI displays up to 4K at 120Hz or a single 8K display at 60Hz, ensuring fluid and stunning visuals.
Plugable's new docking station features HDMI 2.1, USB4 (that enables 40Gbps bandwidth), 2.5Gbps Ethernet, a combination audio port, SD/MicroSD Card Reader, four USB ports including a USB Type-C with 20W power delivery, and 100W USB-C Power Delivery for laptop charging.
The UD-4VPD also delivers high-speed data transfer rates with USB4 technology and compatibility with Thunderbolt 4 systems. While designed for Windows 10 and newer, the docking station is also compatible with Mac computers, albeit with some limitations due to the lack of MST support in macOS.
Please note: Some of the above links may be affiliate links, meaning we, or our writers, may receive payment if you purchase one of these items (or other items) after clicking on them.