New beta program lets Unity developers create games and apps for Apple Vision Pro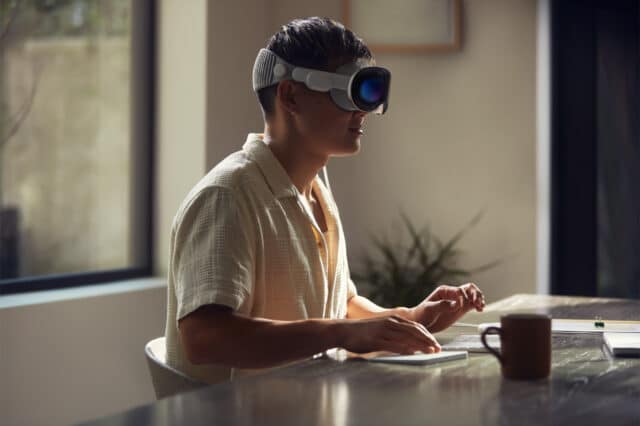 Unity, the global leader in real-time 3D (RT3D) content creation and growth, has announced the launch of its beta program for visionOS, the operating system used in Apple's new mixed media headset. This program will allow Unity developers to create games and apps for Apple Vision Pro using Unity PolySpatial.
The integration of Unity PolySpatial with the Unity editor will allow creators to build experiences that run in visionOS, taking full advantage of the features offered by Vision Pro.
SEE ALSO: Apple's Vision Pro isn't the VR headset you were expecting, but it is the future -- for rich people
The new beta program will allow creators to build new experiences and port existing ones to visionOS, previewing directly from the Unity Editor to Apple Vision Pro for quick iteration. New authoring workflows will make it easier to blend content seamlessly with the physical world, while robust tools for input will provide natural and intuitive ways for users to control their content with just their eyes and hands on Vision Pro.
The combination of Unity's new PolySpatial technology with Apple's RealityKit-managed app rendering should help to ensure a unified look and feel for content created in Unity, alongside other apps in visionOS.
Unity has collaborated closely with Apple to provide support for visionOS and PolySpatial, and Ralph Hauwert, SVP & GM, Unity Runtime, Editor and Ecosystems, says: "With Unity PolySpatial, we are making it more efficient and streamlined for developers to create all new immersive experiences using the Editor they know and love. This is core to our promise of enabling developers to create once and ship anywhere."
Mike Rockwell, Apple's vice president of the Vision Products Group, adds, "Unity-based apps and games run natively on Apple Vision Pro, so they have access to groundbreaking visionOS features including low latency pass-through and high-resolution rendering. This enables Unity developers to take full advantage of the powerful and unique capabilities of Apple Vision Pro. We can't wait to see what incredible experiences are created."
For more information about the Unity visionOS beta program, which includes Unity development support of visionOS, PolySpatial, and access to onboarding resources, go here.