Microsoft Office has a brand new look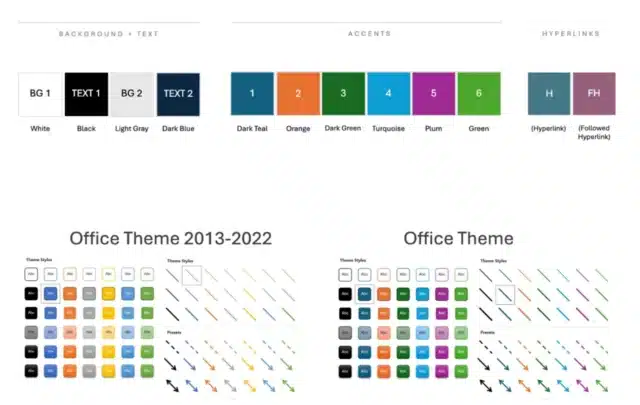 Microsoft recently unveiled a new default font for Microsoft 365 in the form of Aptos, and now the company has announced that Office is getting a visual refresh with a new default theme for Windows, macOS and Android users.
The theme is gradually rolling out, starting with Microsoft 365 insiders, and it is about more than just a new typeface. With a firm focus on accessibility, the new look means a change of color palette across all Office apps. There are plenty of other visual changes too, including increased line weights and new default styles in Word and Outlook.
See also:
Microsoft believes that as well as increasing accessibility, the new default theme helps to give Office documents a more modern look. Having conducted research into design trends and popular color palettes, the company is introducing new colors for background and text, as well as for hyperlinks and accents.
The default style used in both Word documents and Outlook emails has been updated to give a more professional and legible look. There's also an increase in the default outline weights, improved consistency between shapes and lines, and added better overall contrast.
Microsoft says that the theme is rolling out and may take some time to reach everyone. The company adds:
As the theme rolls out, all new documents, presentations, worksheets, and emails you create in Word, PowerPoint, Excel, and Outlook will use the new theme. You don't have to do anything!

NOTE: Your existing documents won't change. They will continue to use the original theme that was applied when they were created.
For anyone who is not a fan of the new theme, it will be possible to revert to the old look -- you just need to select the newly renamed Office Theme 2013 – 2022.
Check out images of the changes here.