Facebook: The social networking giant's rise from a dorm room idea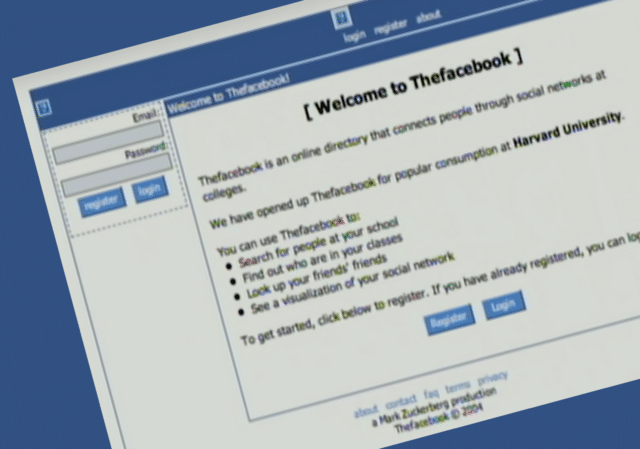 In the winter of 2004, a Harvard sophomore named Mark Zuckerberg created a website that would revolutionize the way we communicate and share information. This website, known as Facebook, was initially a small project intended for Harvard students only. But it quickly grew into a global social networking phenomenon, connecting billions of people worldwide.
Zuckerberg was a computer science student with a knack for creating innovative web applications. His first notable creation was a program called CourseMatch, which allowed students to select classes based on the choices of other students. This was followed by Facemash, a website that allowed users to rank the attractiveness of their fellow students. Despite being shut down by Harvard administration due to privacy concerns, Facemash gave Zuckerberg the idea for a social networking site that would eventually become Facebook.
Facebook was initially called "Thefacebook" and was launched from Zuckerberg's dorm room on February 4, 2004. The site allowed users to create a profile, upload photos, and connect with other users. The concept was immediately popular among Harvard students, and within a month, more than half of the undergraduate population had signed up.
The success of Thefacebook at Harvard quickly spread to other universities. By the end of 2004, Thefacebook had expanded to nearly 30 universities across the United States. The site's popularity continued to grow, and by the end of 2005, it had reached most university networks in the United States and Canada.
In 2005, Thefacebook became simply Facebook, after purchasing the domain facebook.com for $200,000. The following year, Facebook opened to everyone aged 13 and over with a valid email address. This move marked the beginning of Facebook's global expansion.
Zuckerberg and his team continued to innovate, adding new features like the News Feed, which allowed users to see updates from their friends, and the Like button, which gave users a quick way to show approval for posts. These features helped to further increase Facebook's popularity, as did the purchase of Instagram in 2012.
Two years ago, in a nod to the metaverse, which Zuckerberg sees as the future of computing, Facebook's parent company became Meta, and most recently the firm launched Threads, its rival to X (formerly Twitter).
Despite facing numerous controversies and challenges along the way, Facebook has remained at the forefront of the social media landscape, continually evolving and shaping the way we communicate. By 2012, Facebook had reached a billion users. Today, it is one of the most visited websites in the world, with over 2.9 billion monthly active users.