Microsoft confirms UNSUPPORTED_PROCESSOR error reports following latest Windows 11 update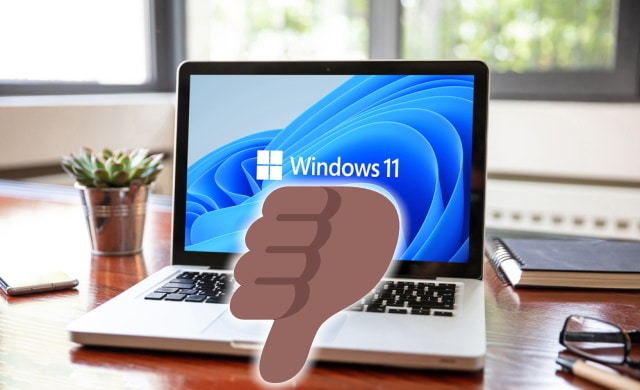 Installing updates for Windows is always something of a gamble, and this is greatly magnified for anyone who chooses to install the preview versions Microsoft releases each month. A good case in point is the KB5029351 update preview that was released for Windows 11 this week.
There are lots of positive changes introduced by this update, but there are also numerous reports of blue screens and UNSUPPORTED_PROCESSOR errors. There's good news and bad news to come.
See also:
The first piece of good news is that Microsoft is aware of the error messages and BSoDs and is looking into the issue. The second somewhat positive thing is that the update might (and it is, by Microsoft's own admission, only a case of "might") uninstall itself and eliminate the problem.
In a notice posted to the Windows 11 release health page, the company says:
Microsoft has received reports of an issue in which users are receiving an "UNSUPPORTED_PROCESSOR" error message on a blue screen after installing updates released on August 22, 2023 (KB5029351) and then restarting their device. KB5029351 might automatically uninstall to allow Windows to start up as expected.
The problem has also been acknowledged as a known issue on the supporting page for the KB5029351 update.
For now, the only suggestion Microsoft has is to provide feedback about the problem using the following steps:
Open Feedback Hub by opening the Start menu and typing "Feedback hub", or pressing the Windows key + F
Fill in the "Summarize your feedback" and "Explain in more detail" boxes, then click Next.
Under the "Choose a category" section, click the "Problem" button, and select "Install and Update" category. Then select "Downloading, installing, and configuring Windows Update" subcategory. Click Next.
Under the "Find similar feedback" section, select the "Make new bug" radio button and click Next.
Under the "Add more details" section, supply any relevant detail (Note this is not critical to addressing your issue).
Expand the "Recreate my problem" box and press "Start recording". Reproduce the issue on your device.
Press "Stop recording" once finished. Click the "Submit" button.
It appears that the issue is limited to systems with MSI motherboards, but this is unconfirmed. For the time being, Microsoft says:
We are presently investigating to determine if this is an issue caused by Microsoft. We will provide an update when more information is available.
Image credit: gioiak2 / depositphotos