Microsoft brings some of Windows 11 to Windows 10 users with the KB5029331 update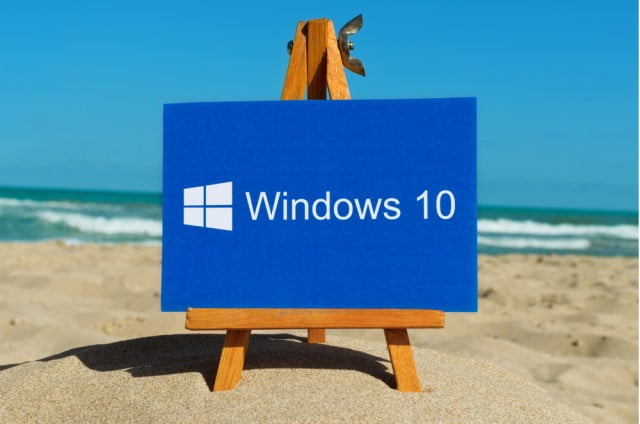 Windows 10 may be starting to get a little long in the tooth, but Microsoft -- like many, many users -- is not quite ready to abandon it yet.
And with the release of the KB5029331 update, the company is treating those who have chosen to stick with Windows 10 to one of the newest tools from Windows 11. We're talking, of course, about the new Windows Backup app -- and you can grab it right now.
See also:
While Windows Backup will be made available automatically to all Windows 10 users, for now it is only available to those seeking it out. This is because the KB5029331 update is currently an optional update due to the fact that it is a preview version of an upcoming update.
But if you don't want to wait for the wider release to gain access to Windows Backup app, as well as everything else the KB5029331 update has to offer, you can manually check for optional updates, or make use of the Microsoft Update Catalog.
Although the arrival of the new backup tool is fairly big news, Microsoft says simply:
This update adds the Windows Backup app to your device.
But the new app is not the only reason to install the KB5029331 update. Microsoft draws attention to the following highlights:
New! This update improves how Windows detects your location. This helps to give you better weather, news, and traffic information.
New! This update expands the roll out of notification badging for Microsoft accounts on the Start menu. A Microsoft account is what connects Windows to your Microsoft apps. The account backs up all your data and helps you to manage your subscriptions. You can also add extra security steps to keep you from being locked out of your account. This feature gives you quick access to important account-related notifications.
This update supports daylight saving time (DST) changes in Israel.
This update addresses an issue that affects the display of the search box.
This update addresses an issue that affects settings. They do not sync even if you turn on the toggle on the Windows backup page in the Settings app.
The rest of the changelog looks like this:
New! This update adds the Windows Backup app to your device.
This update addresses an issue that affects the Group Policy Service. It will not wait for 30 seconds, which is the default wait time, for the network to be available. Because of this, policies are not correctly processed.
This update adds a new API for D3D12 Independent Devices. You can use it to create multiple D3D12 devices on the same adapter. To learn more, see D3D12 Independent Devices.
This update addresses an issue that affects an app that simulates keyboard input. That app might not send Japanese characters to other apps.
This update addresses an issue that affects a WS_EX_LAYERED window. The window might render with the wrong dimensions or at the wrong position. This occurs when you scale the display screen.
This update addresses an issue that affects print jobs that are sent to a virtual print queue. They fail without an error.
This update addresses an issue that affects disk partitions. The system might stop working. This occurs after you delete a disk partition and add the space from the deleted partition to an existing BitLocker partition.
This update addresses an issue that affects Remote Desktop (RD) sessions. They disconnect when multiple apps are in use.
This update addresses an issue that affects the Resultant Set of Policy (RSOP). The Windows LAPS "BackupDirectory" policy setting was not being reported. This occurs when the setting is set to 1, which is "Back up to AAD."
This update addresses a known issue that affects ClickOnce. Apps that you used ClickOnce to deploy might begin to prompt for installation. This occurs even when the ClickOnce apps are already installed and marked as "trusted".
The update addresses an issue that affects those who use Windows Update for Business. After you are asked to change your password at sign in, the change operation fails. Then you cannot sign in. The error code is 0xc000006d.

Image credit: tanuha2001 / Shutterstock