Google is turning Android 3D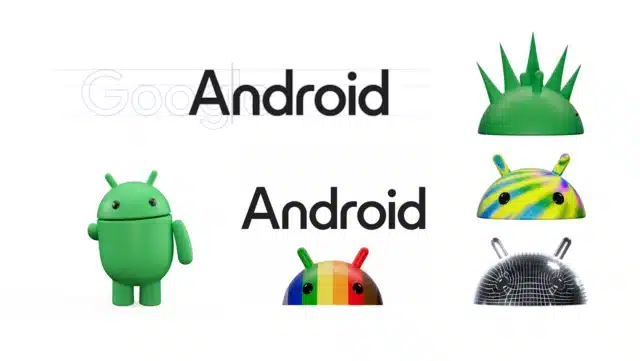 There is so much focus on AI from the likes of Google, Microsoft et al that it's easy to forget that there are other things happening in the tech world. Case in point: Google's new 3D look for Android.
Sadly, we're not talking about a three-dimensional mobile operating system offering virtual reality or anything like that. Google is simply updating its branding, and this means a new logo for Android.
See also:
As Google points out, making changes to the branding is no small feat; there is a great deal to consider. But the company feels it has managed to design an update that manages to "reflect individual passions, personality and context".
But enough of the guff. What does it actually mean? What changes will you see?
"android" is becoming "Android" Or, as Google puts it:
Our new visuals draw inspiration from Material design to complement the Google brand palette, as well as be adaptable. The refreshed and dynamic robot shows up where Android connects with people, community and cultural moments. It can reflect individual passions, personality and context.

With this update, you'll notice some subtle changes that help connect Android to Google. In addition to moving away from our longstanding lowercase stylization of "android", we're elevating the Android logo by capitalizing the "A", adding more weight to its appearance when placed next to Google's logo. While we've added more curves and personality unique to Android, the new Android stylization more closely mirrors Google's logo and creates balance between the two. We hope these small but significant updates to the Android typeface will better communicate the relationship between Android devices and the Google apps and services people already know.
More importantly, the Android logo ("bugdroid") has been given a 3D makeover, as you can see above. Google adds: "We've also updated the robot's full-body appearance to ensure it can easily transition between digital and real-life environments, making it a versatile and reliable companion across channels, platforms and contexts".