Microsoft is making some dramatic changes to drivers in Windows 11 and beyond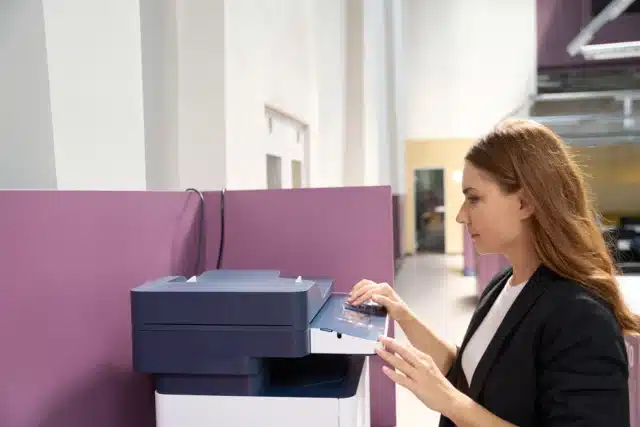 Drivers have long been the source of problems for Windows users, with security flaws, compatibility issues and other bugs blighting the experience of getting hardware to work as it should. Now Microsoft has announced plans that will shake up how drivers work in Windows.
The company has announced plans to not only end support for third-party printer drivers in Windows, but also to stop the provision of printer driver updates via Windows Update. The change is a significant one which Microsoft is phasing in over a number of years to reduce the potential negative impact for hardware manufacturer and users alike.
See also:
Although plans have been announced now, the biggest changes do not kick in for a couple of years. It is in 2025 that Microsoft will stop adding new printer drivers to Windows Update, although the company says that printer manufacturers will still be able to update existing drivers.
The change is possible because of Windows' built-in support for both USB and network printer, and Microsoft points out that the print, scan and fax capabilities of multi-function devices will continue to work. There are also no plans to disable features as a result of the change in approach.
Microsoft made the announcement in a post to its support pages, saying:
With the release of Windows 10 21H2, Windows offers inbox support for Mopria compliant printer devices over network and USB interfaces via the Microsoft IPP Class Driver. This removes the need for print device manufacturers to provide their own installers, drivers, utilities, and so on.  Device experience customization is now available via the Print Support Apps that are distributed and automatically installed via the Windows Store. This framework improves reliability and performance by moving customization from the Win32 framework to the UWP software development framework. Finally, print device manufacturers no longer have to rebuild their software since this solution is supported across all Windows versions and editions.

With these advancements in the Windows print platform, we are announcing the end of servicing of the legacy v3 and v4 Windows printer drivers. As this is an impactful change, end of servicing will be staged over multiple years.
The timeline for the new approach -- which Microsoft says is subject to change -- currently looks like this:
September 2023
Announce legacy third-party printer driver for Windows end of servicing plan.
2025
No new printer drivers will be published to Windows Update.

Existing printer drivers on Windows Update can still be updated.
2026
Printer driver ranking order modified to always prefer Windows IPP inbox class driver.
2027
Except for security-related fixes, third-party printer driver updates will no longer be allowed.

Existing third-party printer drivers can be installed from Windows Update or users can install printer drivers by using a print device manufacturer-provided installation program.
More information is available here.
Image credit: svitlanahulko85.gmail.com / depositphotos