Microsoft is bringing one of the best features of Photoshop to Paint in Windows 11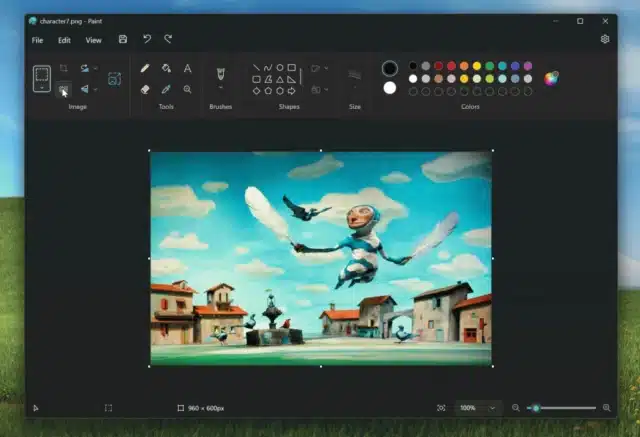 Microsoft Paint has been the subject of ridicule for as long as it has existed, but much of the mockery is ill-placed these days. While it may not be the most advanced image editor in the world, there is a lot more to the app than it is generally given credit for.
Microsoft is not done with development of the app, updates rolled out to the latest Insider builds of Windows 11 show that the company is on the verge of bringing a Photoshop-level tool to Paint: background removal.
See also:
Eliminating the background of an image to isolate a particular object is something that is immensely time-consuming if done manually. But the latest update to Paint includes an automatic background removal tool that does the heaving lifting for you.
Microsoft explains:
With this update, we are introducing background removal! With background removal, you can now remove the background of any image automatically in just one click leaving a smooth cutout of the subject. Background removal can detect the subject from the entire canvas or from a selection using the selection tool.
The company adds: "To get started, paste or import content onto the canvas and click on the new remove background button in the toolbar to remove the background on your entire image. You can also use the rectangle select to specify an area that you want to remove the background on".
For now, the updated version of Paint is only available to Windows 11 users signed up for the Canary or Dev channels of the Insider program, but it should not be long before everyone has access to it.