Apple Watch 9 offers a fun new way of interacting with it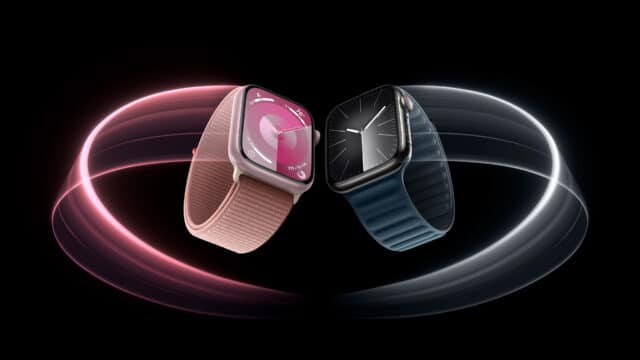 Apple today launched the Apple Watch Series 9, boasting a range of new features including a more powerful S9 SiP, a new double tap gesture, a brighter display, faster Siri, and Precision Finding for iPhone.
The device runs on watchOS 10, offering redesigned apps, new watch faces (including Snoopy, Palette, and Solar Analog), and improved cycling and hiking features.
SEE ALSO:
"Apple Watch is an indispensable companion that helps millions of people with their health, fitness, communications, and safety," said Jeff Williams, Apple's chief operating officer. "We're introducing our best Apple Watch lineup, with incredible new capabilities and technological advancements, including a new double tap gesture, brighter display, on-device Siri, as well as our first-ever carbon neutral products. Whether users are upgrading from earlier models or buying their first, there's never been a more compelling time to experience Apple Watch."
For many people, the double tap gesture will be the main highlight of the new watch. Apple explains that:
Users can tap the index finger and thumb of their watch hand together twice to quickly and conveniently perform many of the most common actions on Apple Watch Series 9.

Double tap controls the primary button in an app so it can be used to stop a timer, play and pause music, or snooze an alarm. The gesture can be used to answer and end a phone call, and even to take a photo with the Camera Remote on Apple Watch. Double tap will also open the Smart Stack from the watch face, and another double tap will scroll through widgets in the stack.

This new double tap gesture is enabled by the faster Neural Engine in Apple Watch Series 9, which processes data from the accelerometer, gyroscope, and optical heart sensor with a new machine learning algorithm. The algorithm detects the unique signature of tiny wrist movements and changes in blood flow when the index finger and thumb perform a double tap. The double tap gesture will be available in a software update next month.
In a significant environmental achievement, customers can now choose a carbon neutral version of any Apple Watch, marking a step towards the company's goal to be carbon neutral by 2030.
The Apple Watch Series 9, which can be ordered now and will be available from September 22, is available in 41mm and 45mm sizes in starlight, midnight, silver, (PRODUCT)RED, and a new pink aluminum case, as well as stainless steel in gold, silver, and graphite cases.
Pricing starts at $399.